2014 AERA Division A Election results
Congratulations to the following individuals on their election as Division A officers. We thank them for their willingness to serve in leadership roles for the division. Their terms commence at the close of the 2015 annual conference.
---
vice President elect: Dr. Michael e. dantley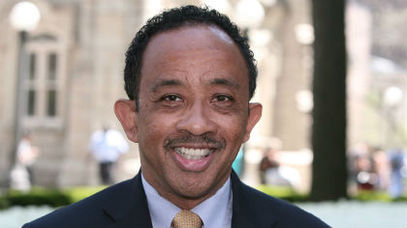 Michael E. Dantley (Ed.D., University of Cincinnati) is Dean of School of Education, Loyola University Chicago. Prior to accepting this position, Dantley served as professor and chair of the Department of Educational Leadership at Miami University, Oxford, Ohio. Before that, he served as the associate provost and associate vice president for academic affairs and as associate dean for academic affairs in the School of Education, health and Society at Miami. Dantley taught courses in organizational and leadership theory, ethics and leadership, leadership and social justice, the principalship, and educational leadership theory, philosophy, and change.

Dantley's research focuses on leadership, spirituality, and social justice. He is currently pursuing research that explores what he calls prophetic justice, which is designed to deepen notions of educational leadership, grounded in critical spirituality. Dantley's scholarship has been published in the Educational Administration Quarterly; the Journal of School Leadership; the International Journal Leadership in Education: Theory and Practice; and the International Journal of School Qualitative Studies in Education. He has written chapters in edited texts, including the Sage Handbook of Educational Leadership; the newest Routledge Handbook on Educational Leadership; Leadership for Social Justice: Making It Happen; Turnaround Leadership: Deans of Color as Change Agents; and Transformative Leadership: A Reader. Dantley lectures throughout the United States, Canada, and the United Kingdom and is a frequent presenter at AERA's annual conference and at UCEA, where he serves as president.

As Vice President of Division A, Dantley hopes to "provide the kind of committed leadership the division has experienced in the past. In a season when the efficacy of our field is in question and others contend that leadership preparation is an effort that even those who know nothing about schools can provide, our division faces major challenges. This season demands that scholarly research and the work we do in our colleges and universities have an even greater impact on the policies that are being created and where serious decisions are being made regarding the future practitioners of our field. I believe I can provide that kind of proactive leadership."


---
---
secretary elect: dr. Terah Vanzant Chambers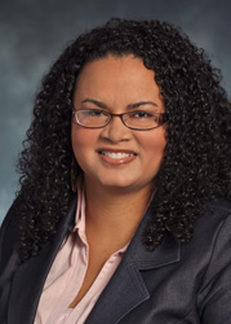 Terah Vanzant Chambers (Ph.D., University of Illinois) is an Associate Professor of K-12 Educational Administration at Michigan State University. Her research interests include post-Brown K-12 education policy and urban education leadership. She served on the 2013 UCEA Convention Planning Committee, participated as faculty for the 2012 David L. Clark National Graduate Student Research Seminar, served on the 2011 Division A Nominating Committee, and represented Texas A&M University as the UCEA plenary session representative (2010-2013). Venzant Chambers has previous experience serving as secretary/treasurer for the AERA Tracking and Detracking SIG (2008-2011). She served as associate editor for Educational Administration Quarterly (2009-2013) and the International Journal of Qualitative Studies in Education (2007-2012) and has published in journals such as the Journal of Negro Education, Educational Studies, and the Journal of School Leadership. She was the 2010 Outstanding New Faculty Member in the College of Education and Human Development at Texas A&M and received Outstanding Reviewer of the Year awards from the Journal of School Leadership (2010) and Urban Education (2013). She held a Congressional Black Caucus Foundation fellowship in 2002-2003 with placements in the U.S. House of Representatives and the Office for Civil Rights in the U.S. Department of Education.


---