2016 Newsletter survey results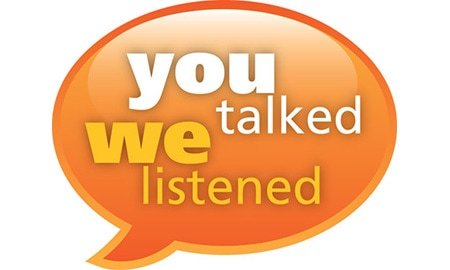 You spoke (well, some of you did), and we listened! Ten Division A members responded to the 2017
Division A Newsletter
survey. While our sample size is small and unlikely representative of Division A members, we still value any feedback that we get. Here's what we learned from our respondents:
All respondents indicated they are likely or somewhat likely to read any given edition of the newsletter. They report that they are most likely to read the announcements, features, and the Equity, Inclusion, and Action blog.
In terms of format, respondents equally prefer text-only articles and text-and-video articles. None prefer video-only. These results match those of the 2015 survey, and since then we have offered only text-only and text-and-video articles, and we will continue to do so.
When asked how important it is to provide access to past content, the mean response on a scale of 1 (unimportant) to 5 (important) was 3.6, with 60% of respondents reporting that access to past content is "somewhat important." In response to this feedback, we are providing an "In Case You Missed It" section on the newsletter homepage that provides access to recent features. Also, for all departments (e.g., VP Message, Equity, Inclusion, and Action articles, etc.), past content appears in reverse chronological order under the current article.
In response to an open-ended item about what they like best about the newsletter, the most recurring response was timely info about the division, colleagues, and research/book publications. Recommendations from respondents included continuing to keep the newsletter distinct from journals. Through the survey we also received recommendations that are germane to other parts of Division A leadership, such as a desire for mentors within the division. We have passed those recommendations on to the appropriate leaders within the division.
Many thanks to all who provided feedback, and please keep it coming! Feel free to use the input feature on the homepage of the newsletter or email Kim Kappler Hewitt directly at
kkhewitt@uncg.edu
.
---