2016 Division A awards
By Alison S. Wilson
Each year at the AERA Annual Meeting, Division A honors individuals who excel in their scholarship. The 2017 Division A awardees
of the prestigious Division A Dissertation Award and Early Career Award
are Dr. Lauren Bailes and Dr. Terrance Green, respectively. Both of the 2017 Division A Award recipients embody passion, drive, and an unwavering commitment to social justice. These scholars elevate the field of educational leadership to new heights, and we thank them for their contributions to the field.
Outstanding Dissertation Award: Dr. Lauren Bailes
Dr. Lauren Bailes (University of Delaware) is the 2017 recipient of the Division A
Outstanding Dissertation Award
. During a phone interview in mid-June, Dr. Bailes discussed her dissertation, including the process she went through in arriving at her topic and methods, and reflected on what this award means to her. She also shared what she learned throughout the process and provided helpful advice for graduate students who are beginning or working on their own dissertations. Through this interview, Dr. Bailes provides encouragement and insight for emerging scholars that "failure is not something to be afraid of," and she demonstrates the tenacity that leads to high quality scholarship.
For her dissertation, Dr. Bailes wrote three papers. The first was a "deep dive" into the nature and meaning of the political efficacy construct, which was derived from the political science literature and had not been used in any published education studies. The second paper looked at political efficacy in a sample of homeschool teaching parents in relation to their needs satisfaction (autonomy, relatedness, and competence). The third paper involved a multilevel study of traditional public and charter schools in a major Midwestern urban district and looked at contextual features, such as teacher trust and collaboration. Dr. Bailes says that the three-article dissertation format was beneficial in a number of ways. In addition to being "a more manageable way to approach the dissertation," it provided her with material and data to work with as a first-year faculty member.
Originally, Dr. Bailes was interested in how democratic participation boosts well-being in education for either teachers or students, but she found that there were too many intervening variables to design a measurement strategy. After talking to a political scientist at Ohio State, she was encouraged to explore political efficacy and have conversations outside of her department and content area. Because she is interested in measurement and measurement validation processes, Dr. Bailes says that it was a good opportunity to write a set of items, which she piloted before use in her larger dissertation studies. She started with conventional measures of political efficacy but also reshaped them based on critiques she identified in the literature so that they were future-oriented and task-specific. She also "really loved the power of hierarchical modeling….being able to say what's attributable to the individual level and what's attributable to the school, and being able to draw some conclusions from there." She had the opportunity to conduct this multilevel study with the public and charter schools. In reflecting on why she was interested in the political efficacy construct, Dr. Bailes says that it helped her to think about "schools as structures that can be really forbidding to people who don't have that set of efficacy beliefs or don't have well-developed efficacy beliefs." For her, it became a way of understanding structural impediments to parent-community engagement as opposed to parents' lack of care or commitment.
Reflecting on what the award means to her, Dr. Bailes says that it is an incredible honor to be in the company of scholars she has looked up to who have been in the running for and/or won the award. It is also encouraging because she "started off with what was essentially a failed study." After she found that her original design was too small and didn't have adequate power to present real results, she reworked it along with her advisor, a process that extended her dissertation timeline but ultimately positioned her to be more successful in the job market and as a faculty member. Thus, she says that the award is "a validation of the choice to stick around a little bit longer and create something that I was really proud of." Dr. Bailes also notes that it is encouraging that people found the content and results timely and meaningful, as her dissertation speaks to political activity and public institutions that we consider public good.
Dr. Bailes has several valuable pieces of insight for graduate students. The first she gleaned from both her experience as a teacher as well as through the dissertation process – just as teaching requires persistence, there are times where it "takes a failure or two" to design a study that is useful to you and the field. The key is to let failure be instructive. Second, she encourages aspiring scholars to make use of the resources available in your institution or work context, including people who have "blazed the trails" and know how to avoid some of the pitfalls and how to do course adjustment when necessary. Third, Dr. Bailes says that because you are in the dissertation process for so long, it is important to choose something that you really care about. For her, that meant considering the notion of public scholarship and how to make her work "as meaningful as possible for as many people as possible." She also advises graduate students to be strategic if your dissertation fits into your broader research agenda. Next, Dr. Bailes says to "identify your people" and develop a cohort outside of your institution as necessary to support you through the dissertation process. Finally, she suggests asking all of the questions you have, even if it involves reaching out to faculty outside of your institution.
​Along with her outstanding dissertation work, Dr. Bailes models the commitment to excellence and persistence required of researchers. As the Outstanding Dissertation Award winner, she provides candid insight into her dissertation process that will surely benefit graduate students who are embarking on their own journeys. I would like to thank her for her time and willingness to share her wisdom with the Division A community.
---
Early Career Award: Dr. Terrance Green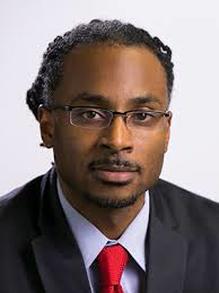 Dr. Terrance Green (University of Texas at Austin) is the 2017 recipient of the Division A Early Career Award. During a phone interview in late May, Dr. Green discussed his research agenda, sources of inspiration for his work, and his personal thoughts on receiving this award. He also offered helpful advice to aspiring and early career scholars. An important theme emerging from Dr. Green's responses is his commitment to ensuring that his scholarly work makes a tangible and equitable impact in schools and communities.

Much of Dr. Green's past and ongoing work acknowledges how schools are situated within communities. Dr. Green's initial work focused on the intersection between urban school reform and equitable community development and specifically, the role of principals and community leaders in this context. According to Dr. Green, this involves developing leadership capacity for achieving educational equity both within and outside the walls of classrooms and schools. This has led him to examine the geography of educational opportunity and, more recently, begin to study how school leaders make sense of gentrification and respond to the impacts of gentrification on their schools. He is also in the process of developing an instrument to assess current and aspiring school leaders' "community equity literacy," a measure of school leaders' critical consciousness and the practices related to addressing opportunity gaps through the intersection between school reform and equitable community development.

According to Dr. Green, there have been several sources of inspiration and influence on his work. First, he recalls learning in graduate school that to some degree, research is autobiographical, or "me-search." To this point, he says that his work has been inspired by his lived experiences, including the questions that he developed as a kid growing up on the east side of Detroit. Second, Dr. Green expresses a "compelling, deep desire" to "provide useful, relevant, impactful research" to community leaders, parents, families, and school leaders to equitably address community needs and issues. Third, Dr. Green says that his faith compels him to do work around equity and social justice, an influence that preceded his academic work. Thus, his work is informed by his interpretation of Christ as a social justice leader and understanding of social justice as a Biblical issue. Fourth, Dr. Green credits the scholars that have preceded him in doing great work on educational leadership as a source of inspiration. In addition to applying this work to his own research context, he says that these scholars have provided opportunities for further inquiry that have helped him develop his research questions and skills.

As the recipient of this year's Early Career Award, Dr. Green says that it is "extremely humbling" and a "major honor" that he doesn't take lightly. Further, Dr. Green indicates that he holds the award in great esteem and as such, it provides validation from the field that the work matters and encouragement to continue to do the great work that preceded him. In addition to the honor and esteem that accompanies the award, Dr. Green sees it as a responsibility to "continue to do work that is impactful and even more meaningful." He says that the "true barometer" of his work is not found in the impact factors of journals that publish his work, but in how impactful and transformative it is for people's everyday lives and lived experiences in the communities for which he works.

Finally, Dr. Green offers several pieces of advice for aspiring and early career scholars. First, he encourages "becoming a student of excellent research" by studying the career trajectories of past award winners. This involves becoming knowledgeable about the topics they are writing about, where they are publishing their work, and what impact they are having beyond the academy, in addition to gleaning wisdom through conversations with people who have done great things. Second, Dr. Green advises aspiring scholars to do the work that they are passionate about – "the questions that consume you." This requires learning to differentiate between questions for your dissertation and questions that are part of your larger research agenda. Ultimately, he says it is important to "be true and maintain fidelity to the research areas and the interests and the questions that you have irrespective of how you believe they might be received by the larger academy." Third, Dr. Green encourages emerging researchers to do work that could make a tangible impact on schools, communities, and lives -- work that will make "a critical and equitable difference in the world." Finally, he suggests that early career scholars should "ask lots of questions of lots of different people and triangulate." This might include questions about their writing rhythms, how to plan for teaching, balancing teaching and writing responsibilities, how to determine where to submit pieces, how to "milk an article," how to allocate time and "bucket" projects, and how to work with graduate students.

In addition to his exemplary scholarship, Dr. Green demonstrates a commitment to making a difference beyond the academy. He also speaks to the importance of mentors and models a willingness to share his wisdom and experience with emerging scholars. I would like to thank Dr. Green for his time and insights as the 2017 Early Career Award recipient.
---