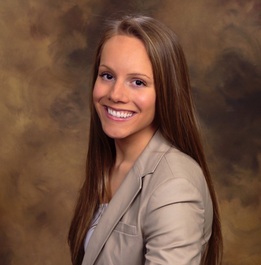 Greetings Fellow Graduate Students!
I am humbled and honored to serve as this year's Division A Senior Representative for the AERA Graduate Student Council (GSC). Our mission is to empower graduate students and promote the transition of graduate student to professional researcher and/or practitioner by providing opportunities within the AERA Division A community for growth. This year, we have much in store for Division A Graduate Students and are excited to offer competitive scholarships, professional mentorships, publishing opportunities, and special conference sessions tailored specifically toward graduate student interests. We have recently appointed five exceptional graduate students to serve on the Division A GSC, and I am delighted to introduce them here: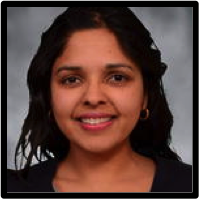 Priya Goel La Londe
Junior Representative
Priya is a joint PhD-MBA student at University of Illinois Urbana-Champaign. Priya's current research interests include teacher data use, culturally responsive evaluation, research use among policymakers and intermediary organizations, and Youth Participatory Action Research.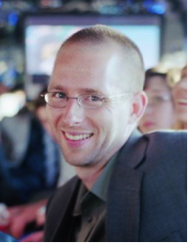 Jared Boyce
Foster-Polite Scholarship Chair
Jared is a third-year doctoral student at Teachers College, Columbia University. His current research interests include instructional leadership, leadership preparation programs, and conflict resolution in schools. In addition to research Jared has enjoyed working closely with practitioner programs at Teachers College, Columbia University, including the Summer Principals Academy, the Urban Education Leadership Program, and the Klingenstein Center. Prior to being a doctoral student Jared was the Technology and Student Systems Officer at the Education Program for Gifted Youth Online High School at Stanford University, a non-traditional online high school serving gifted students in grades 7-12 both from the US and from around the world. Jared taught high school mathematics prior to moving into administration.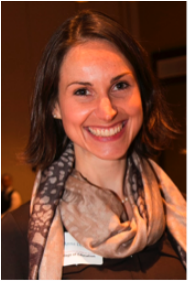 Anna Drake
Dialogic Forum Chair
Anna earned her Bachelor's in Religion from Davidson College and her Master's in Organization Development from Queens University of Charlotte, where she worked in University Advancement as Executive Director of Donor Relations and Scholarship Support prior to beginning her PhD in fall 2013. She holds a Graduate Research Assistantship with Dr. Manuel Justiz, Dean of UT-Austin's College of Education. Her primary research areas include policy, organizational behavior, and innovation in higher education. She is particularly interested in the intersection of organizational design, technology, and residential higher education.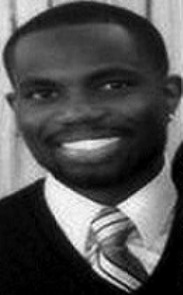 Ramon Griffin
Division A Web & GSC Newsletter Chair
Ramon's passion for K-12 Educational Administration emanates from being schooled in districts that lacked human and financial resources, quality curricula, and functional learning environments. Throughout his experiences as an educator in Houston, New Orleans, and Detroit, he witnessed similar disparities threaten the academic achievement and social mobility of African American males with disabilities. These students suffer academically and behaviorally in public and charter school spaces, and the alternative is almost always a referral to special education. Ramon's research investigates whether a culturally responsive approach to response to intervention (RTI) will increase academic achievement, and reduce the overrepresentation of African American males in special education programs.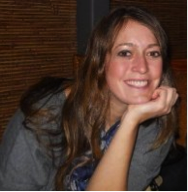 Ashley McKinney
Social Media Chair
Ashley McKinney is a PhD candidate in the Educational Leadership and Policy Department at the University of Utah. Her current research interests include social justice leadership for school climate change with a focus on urban, K-12 education. Ashley has served as an educator, instructional coach, and professional development lead for Title 1 schools. She is currently employed as a Research Associate for the Utah Education Policy Center. Ashley is excited to get the opportunity to continue her work with the Division A community as a Graduate Student Council Committee member.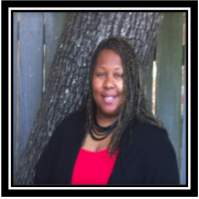 Brandolyn Jones
UCEA Steward
Brandolyn is a doctoral fellow in the Department of Educational Research and Doctoral Studies at Sam Houston State University in Huntsville, Texas and a 2013-2015 UCEA Barbara Jackson Scholar. Brandolyn has dedicated her professional career to bridging the leadership capacities of school administrators and teacher leaders. Her research interests include culturally relevant K-12 leadership, culturally responsive teaching in literacy, school turnaround initiatives, and illuminating the experiences of African American female doctoral students in predominately White institutions in the United States.


---
Also, I am honored to announce the 2014 recipients of the Foster Polite Graduate Student Scholarship. The purpose of this graduate student scholarship is to recognize and promote scholarly excellence in Division A doctoral students. Every year the selection committee, comprised of Division A GSC committee members, selects four awardees who receive $500 to assist with expenses related to attending the AERA Annual Meeting. Eligibility requirements include membership in AERA Division A, current status as a graduate student enrolled in an educational administration/school leadership program, and single- or first-authorship on a paper or poster accepted for presentation at a Division A session. In a blind review process, several graduate student reviewers assess each applicant's contribution to the field, theoretical framework, research design, quality of literature review, and originality of the topic of investigation. The 2014 AERA Division A Foster Polite Graduate Student Scholarship Awardees are:



Justin Barbaro
Columbia University

Justin researches headship transitions in international schools.



Joelle Rodway Macri
University of Toronto

Joelle uses social network theory and analysis to investigate the ways in which social interactions within a professional learning community mediate research knowledge mobilization in support of evidence-based policy-making.



Phillip Smith
Columbia University

Phillip explores the nature of color-conscious paradigms of educational leadership to better understand how tthe racial and cultural backgrounds of Black male secondary school principals inform their approach to exercising leadership.



Kari Carr
Indiana University

Through the lens of organizational narratives, Kari studies the negotiation of legitimacy concerning the closure of two center-city Catholic schools and subsequent opening of two charter schools.




On behalf of the GSC, we look forward to serving you for the 2014 – 2015 academic year. Please feel free to reach out and connect with us!


Sincerely,
Kate Michelle Rollert