by Ramon Griffin, Division A Web & GSC Newsletter Chair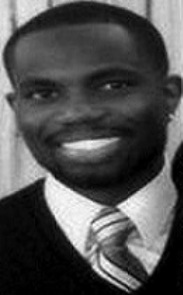 In this post, we highlight two important programs for graduate students that will be offered at the 2015 AERA Conference. In March's pre-conference edition of the newsletter, we will highlight "can't miss" sessions for graduate students.


2015 AERA Division A Graduate Student Research Dialogic Forum
At the 2015 AERA Annual Conference in Chicago, Division A will be sponsoring a special roundtable for emerging research by graduate students. Division A supports an examination of educational administration, organization, and leadership and the effects of leaders and leadership on educational institutions. Division A invited submissions related to the 2015 Annual Meeting theme "Toward Justice: Culture, Language, and Heritage in Education Research and Praxis."

The purpose of this graduate student research dialogic forum is twofold. First is to provide graduate students with the opportunity to present new research perspectives on current educational issues addressing this year's theme. Second is the opportunity to receive constructive feedback from scholars and peers about current and future directions of the research and its contribution to the field around this theme. These presentations from graduate students will also act as a platform to encourage discussion, which helps shape the direction of research agendas within the field.

We strongly encouraged submissions that featured interdisciplinary constructs and theories; represented intellectual, disciplinary, and methodological diversity within the context of current education policy; and highlighted the implications of such policies for schools, school systems, school communities, and leaders of educational institutions.

More details to follow on this!

Currently, the Dialogic Forum chair and volunteers are in the process of generating a list of potential faculty mentors to participate in the forum. Once they have done this, we will provide more details on the time, place, submissions that were accepted along with faculty mentors that have been selected as matches for the research proposal.


Division A Fireside Chat: "Research, Preparation, and Frameworks for Strengthening School Leaders' Understandings of the Intersections of Identity, Culture, Language, Heritage and Justice Conceptualization"

Aligned with the AERA theme of Toward Justice: Culture, Language, and Heritage in Education Research and Praxis, this session will examine intersections of identity, culture, language, heritage and how these understandings can best serve those who have been and are educationally marginalized, dispossessed, and excluded. Encompassing personal funds of knowledge, personal beliefs, and longstanding assumptions, identity shapes leaders' responsiveness to student language, culture, and heritage. It is at this intersection of identity, culture, language, and heritage at which justice can begin to be conceptualized and enacted. As such, in order to support leaders in their pursuit of educational justice, a closer examination of identity in leadership research and preparation is needed. In this session, critical scholars of education leadership, education policy, language, and culture will dialogue on research, preparation, and frameworks for strengthening school leaders' pursuit for education justice.