Division A 2014 business meeting: report on discussions
by terry orr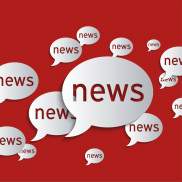 Division A 2014 Business Meeting: Report on Discussions
During the 2014 Division A Business Meeting, we divided up into discussion groups to brainstorm action plans around four core Division A themes. We had very lively and intense discussions, using an action planning protocol to facilitate planning. Below is a summary of the ideas generated and possible next steps. We will continue our discussions and action steps at the upcoming 2015 Division A Business Meeting.
Theme #1: to foster community and engagement among members
The ideas generated and the proposed action steps are summarized below:
Proposals and Next steps:Proposal:
Create a Division A On-line Directory in which we upload our pictures, affiliations and research interests.
Next step:
We will try to create a Division A Facebook account for this purpose, so members can post information.
Proposal:
Share graduate students' research posters during the business meeting.
Next step:
We invite all graduate students who are presenting research at AERA—through the Clark Seminars, Jackson Scholars, Foster-Polite award and presentations to bring posters to the Division A business meeting to share with the members.
Proposal:
Create blogs and invite guest authors.
Next step:
Our newsletter has a blog capacity, and we invite members to participate in discussions of newsletter topics.
Proposal:
GSC website manager
Next step:
We invite a graduate student to volunteer to work with the Division A graduate student committee as manager for its Facebook page and the AERA Division A graduate student page.
Proposal:
Icebreakers, wine and networking at the business meeting
Next step:
We will continue to foster an interactive business meeting format, including providing beer, wine and soft drinks before the meeting, co-hosting a reception with Division L and UCEA, and promoting discussion and input during the meetings.
Theme #2
:
to integrate theory and practice by researching key problems of practice
The ideas generated and the proposed action steps are summarized below:
Proposals and Next steps:Proposal:
Engage principals with researchers with design-based research.
Next step:
Host a conversation on this topic at UCEA and provide on-line access to educational leadership journals.
Proposal:
Form a group among interested Division A members.
Next step:
One group started during the business meeting and we are interested in an update.
Proposal:
Create and post through our newsletter a list of available resources on state leadership standards.
Next steps:
Various organizations are reporting on this currently and we will share their publications.
Proposal:
Investigate existing models, like the Strategic Education Research Partnerships (SERP) in Washington, DC.
Proposal:
Encourage positive (not deficit) scholarship.
Proposal:
Encourage action research dissertations.
Theme #3
:
to create coherence in our international research efforts
This group generated a catalogue of all the international research groups that have Division A members.
Networks / groups and Contact Persons:Network or group:
International Congress for School Improvement and School Effectiveness
Contact Persons:
Sam Stringfield and Alma Harris
Network or group:
International Success Project
Contact Person:
Bruce Barnett
Network or group:
International study of Successful Principals Project (ISSPP)
Contact Person:
Betty Murakami
Network or group:
Women leadership in Education
Contact Person:
Charol Shakeshaft
Network or group:
BELMAS
Contact Person:
David Spicer
List in formation…
The Division's goal is to facilitate more networking among Division affiliated international research efforts and with other Division members by profiling their work in our newsletters and providing pre-session meeting time.
Theme #4:
to draw on our history as we undertake research to improve education for all children
The ideas generated and the proposed action steps are summarized below:
Proposals and Next steps: Proposal:
Create a Division A archives of its own history. Create an archive of Division A newsletters.
Next step:
We are beginning to collect the newsletters and figure out where to archive them.
Proposal:
Collect AERA awards list.
Next step:
The AERA Division A website lists our awardees.
In anticipation of AERA's 100th anniversary, we are exploring other ways to capture Division A's history and the accomplishments of its members.
Terry OrrDivision A Vice PresidentDepartment of Educational Leadership,
Bank Street College of Education
---
Summer 2014 edition: division a award winners
At the 2014 AERA conference in Philadelphia, the following scholars were recognized by Division A for their outstanding achievements.
---
dissertation award - Dr. John Meyer, UNiversity of Minnesota
John Meyer is the director of graduate studies at Martin Luther College. He completed his PhD in Educational Policy and Administration from the University of Minnesota in 2013 with C. Cryss Brunner as his advisor. Dr. Meyer completed his MS in Curriculum and Instruction from the University of Wisconsin-Madison in 2002.

Dr. Meyer's dissertation titled "Creating and Applying a Cognitive Change Model: A Transdisciplinary (Education, Cognitive Psychology, Neuroscience) Approach" was an exploratory study addressing cooperative efforts between education, cognitive psychology and neuroscience regarding the challenge of educator-cognitive change.

Before working in higher education, Dr. Meyer spent 20 years teaching and serving as principal of Lutheran elementary schools in Minnesota and Wisconsin. He and his wife of 26 years, Heidi, have five children ranging in age from 10 to 25.


---
Emerging Scholar Award - Dr. Sarah Diem, University of Missouri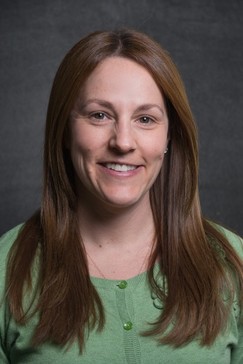 Sarah Diem is an Assistant Professor in the Department of Leadership and Policy Analysis at the University of Missouri. Sarah graduated from the University of Texas, Austin in 2010 where her dissertation research won the 2011 Dissertation of the Year Award for the AERA Districts in Research and Reform Special Interest Group. Sarah Diem's scholarship focuses on issues of segregation, desegregation and educational equity in urban districts and surrounding areas, and her work considers factors, encompassing both policy and practice, at the building, district and state levels. She is a co-PI on two major Ford Foundation grants that examine how local conditions and policy designs may mediate implementation outcomes in school desegregation cases.

Dr. Diem is on the forefront of a new strand of research on the "politics of diversity," which explores the way in which court orders and changing political climates have placed limits on efforts by school districts to diversify schools, and how districts are negotiating these constraints.

Just completing her fourth year of the professoriate, Dr. Diem has been a prolific author, with 16 peer-reviewed articles, 10 book chapters, and 2 edited books. She has been active in service to her university and national organizations such as AERA and UCEA, and was described by her nominators as an excellent teacher who is particularly good at engaging students in difficult conversations. The Division A Emerging Scholar Award Committee believes that Dr. Sarah Diem is an excellent recipient who is already an accomplished scholar and that her ongoing research displays tremendous potential for an outstanding scholarly career.


---
excellence in research award - Dr. Philip hallinger, chulalongkorn university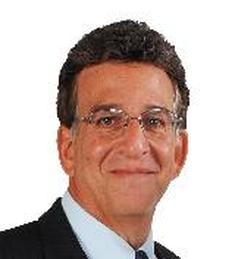 Philip Hallinger is Professor of Education Management at Chulalongkorn University, Thailand. He is also the Director of the Asia Pacific Centre for Leadership and Change. A review of Phil's vita conveys the magnitude of his contribution to educational leadership and school change. He has published ten books and 150 articles and book chapters. As one of his nominators wrote, "Professor [Hallinger] was one of the founders of the entire 'instructional leadership' field in school administration". Dr. Hallinger also introduced, with his colleague and former mentor Ed Bridges, the broad idea of problem-based learning (PBL) to the profession of school administration. Dr. Hallinger is also one of the leading scholars in the area of international education. Through his ceaseless work, he has helped legitimize school administration in China, Thailand, Cambodia, Vietnam and throughout Eastern Asia. Dr. Hallinger has also been instrumental in the development of the literature on leader effects in school administration. He has also co-authored the most widely cited series of reviews of empirical research on school leadership and is the author of Principal Instructional Management Rating Scale.


In the video below, Philip talks about how he got into research, the concentration of his research, and how the geographic focus of his research has shifted.



---