Meet your new division A officers
Equity, Inclusion & Action Committee CHAIR DR. Ann Ishimaru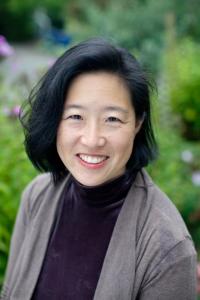 Please tell our members a bit about yourself, your research interests, and your previous experience with AERA and Division A.
I'm an assistant professor of Education Policy, Organizations, and Leadership at the College of Education at the University of Washington. My research focuses on equitable P-12 leadership practice, nondominant family engagement in school, and systems transformation work. I partner with families, district leaders, principals and teachers to co-design parent engagement indicators, curricula, and inquiry processes that aim to build more equitable collaborations between families, communities, and schools. My latest project, the Family Leadership Design Collaborative, is a national network of transdisciplinary scholars, practitioners, and family and community leaders working to develop research, practice, and measures that center nondominant families and communities in pursuit of racial equity in education. I have been a member of Division A since I first joined AERA as a graduate student and have reviewed conference proposals and presented in the Division on a regular basis ever since. I have always appreciated the Division's consistent focus on equity throughout its programs, its willingness to embrace an expansive conception of leadership, and the dedicated scholars who make it all work!
​What made you interested in serving as Equity, Inclusion & Action Committee Chair (formerly called the Affirmative Action Committee)?
Former Affirmative Action Committee Chairs Lisa Bass and Camille Wilson have done a terrific job of conceptualizing and enacting the work of the Affirmative Action Committee beyond narrow legalistic approaches and towards broader equity-boosting action. Their efforts to ensure that equity is woven throughout Division A's work inspired me to get involved, as addressing issues of race, class, difference, power, and colonization in leadership are very much at the core of my own commitments. I'm excited to build on their work. I'm also delighted to announce the incoming Co-Chair, Melissa Martinez (Texas State University), who will join me in leading the committee this year and become Chair next year.
Talk to us about the name change to
Equity, Inclusion & Action Committee.
One of the things that Dr. Wilson and I did this year was to revive an actual committee, and we are delighted and honored to be joined by an incredible group of scholars in this work. In addition to Dr. Martinez, the other members of the committee are Dana Thompson Dorsey (UNC Chapel Hill), Rhoda Freelon (Spencer Foundation), Bernard Oliver (University of Florida), and Rosa Rivera-McCutchen (Lehman College). In anticipation of a change to the broader AERA Affirmative Action Committee name, our committee proposed "Equity, Inclusion & Action Committee" for Division A to better reflect our charge and bring the language up to date. We added the word "action" to indicate our commitment to moving beyond talking about equity and inclusion to enacting change within Division A, AERA, and in our own scholarship and work. With the blessing of the Division A Executive Committee and Vice President Michael Dantley, we are excited to announce this change to our name!
The name change is a big accomplishment. In this role, what else, specifically, do you hope to accomplish?
Thanks to Dr. Bass and Dr. Wilson's leadership in the past few years, the "equity-boosting" work of the committee has taken the form of an emerging early career mentoring initiative for social justice and equity-focused scholars. Our AERA session this year with senior scholars Rich Milner, Enrique Aleman, and Camille Wilson was met with great enthusiasm and opened a rich conversation about the many unique challenges and opportunities of equity-focused scholarship. We discussed the need to establish (and sometimes fight for) the credibility of social justice scholarship; handling microaggressions and pushback from students in the classroom; navigating the politics of the academy, particularly at a pre-tenure level; and managing heavy service demands related to diversity and mentoring of nondominant students. A major theme of the feedback was that participants wanted more! Our committee will be strategizing to figure out how to continue to build and strengthen this emerging network and dialogue, including another invited session at the 2017 AERA meeting, so stay tuned!
What else would you like to share with members?
The Equity, Inclusion & Action Committee is also charged with working with program chair and section chairs to help ensure that the program is as inclusive as possible when it comes to being linked to multiple dimensions of diversity (race, socio-economic status, gender, special needs, sexual orientation, methodological approaches, religion, types of institutional representation, LGBTQ, etc.). Since the deadline is coming up fast for 2017, we want to especially encourage proposals that address issues of gender, sexual orientation, religion, and ability. As a Division, we want to expand our inclusion of these multiple and intersecting dimensions.
We will also be on the lookout for new committee members, so if you are interested in getting involved, please contact me (
aishi@uw.edu
) or Dr. Martinez (
mm224@txstate.edu
).
---
Program chair dr. Scott Bauer

Tell me about your current position as an academic and scholar.

I am a professor and director of the Education Leadership program at George Mason University, located in Fairfax, Virginia. I teach all things organizational theory and a few things related to research methods and school improvement in our M.Ed. and Ph.D. programs.

Tell me a little about your research, e.g. how you selected your line of inquiry and how it has evolved?

My background is in organizational theory and design. I spent 14 years working as a researcher and consultant in the private sector after completing my Master's degree and before returning to school for a doctorate, a period that allowed me to fall in love with the inquiry process and learn something about translating research knowledge to practice. I am fascinated by the ways we organize schools and colleges, the impact of organizations on our quality of life, and the design choices leaders make in relation to organizing.

How long have you been a member of AERA? Please describe some of your past experiences with AERA.

Either forever or as long as I can remember. Or maybe since 1996, which feels like a long time ago. All of my memorable AERA experiences (or maybe those are the experiences I chose to remember) involve making and seeing friends and stalking people who I admire just to be around them and hoping that some of their brilliance rubs off on me. The people I love to see at conferences and whose company I cherish have made me feel like I belong at AERA and that we can learn with each other. That makes stalking smart people seem a bit more reasonable.

Have you held any offices prior to your current position as Division A Program Chair?

In the Division? Within AERA? I've been a SIG board member, a SIG webmaster, and in the distant past, President and Board Member of state and regional education research associations. My most treasured "officer" role, though, is serving as a board member and Secretary of the Board of Directors of the School Leadership Center of Greater New Orleans, an organization I admire greatly and have learned from since its beginning in the late 1990s.

What is your vision as Division A Program Chair for this year? What would you like to accomplish?

The honest answer is to support Vice President Michael Dantley's vision and to support the Executive Committee and our members by making the submission and review process as reasonable and efficient as possible.

That said, I think the best we can do within the structure of AERA's Annual Meeting is to encourage participation broadly, make the broad range of Division A members feel welcome and a part of our community of scholars, and nurture that community a bit by listening to each other and being learners together. I would love to capture the energy and excitement of graduate students and new scholars and encourage their involvement in a fashion that helps them identify with the division and feel like the full members they are.

Is there anything more you would like to add for our Division A readers?

Full disclosure: The Program Chair is the least important person on the program committee. Anyone who has ever been a section chair knows this. I am honored to take a turn in this role, but want to be crystal clear about who does the heavy lifting: David Brazer, Daniel Reyes-Guerra, Ebony Bridwell-Mitchell, Jessica Rigby, Terri Watson & Cristobal Rodriguez. The best way to help them is to complete the reviews they assign to you conscientiously and in a timely fashion. Thanks in advance for your help!
---
senior graduate student representative Emma Bullock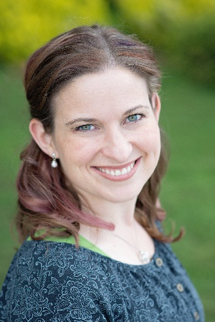 Emma Bullock is a Ph.D. doctoral candidate at Utah State University in Curriculum and Instruction with an Emphasis in Mathematics Education and Leadership. She is also concurrently enrolled in a second Master's Program in Mathematics with an expected graduation date from both programs of April 2017. Emma holds an M.Ed in Educational Leadership from Argosy University and a B.S. in Mathematics and Music from Brigham Young University. With 5 years' experience as a principal of a K-9 public charter school in Utah, 8 years' experience providing in-service teacher professional development, and over 14 years teaching secondary and higher education mathematics in both Utah and South Carolina, Emma has broad practical experience in the issues of traditional public and charter public education. In addition, Emma currently serves on the boards of two charter schools in Utah and as the AERA Division A Senior Representative. Her research interests include content-specific school leadership, in-service teacher professional development, and mathematics education virtual manipulatives. Her doctoral dissertation is titled: An Explanatory Sequential Mixed Methods Study of the School Leaders' Role in Students' Mathematics Achievement Through the Lens of Complexity Theory. During the Spring 2016, Emma was the recipient of five major doctoral awards. These awards included: TEAL Graduate Student Researcher of the Year, Graduate Research and Creative Opportunities Grant, Lawson Fellowship Award, Graduate Student Senate Enhancement Award, and a CEHS Dissertation Fellowship Award.

---
In Case you missed it . . . (from the summer, 2015 edition)
Vice president dr. Michael dantley
Secretary dr. terah Venzant Chambers