Meet your division A officers
Secretary dr. susan faircloth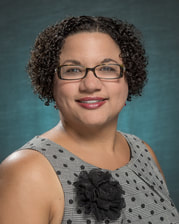 How do you perceive your role as a scholar and academic?
My ultimate goal is to work towards improving the educational conditions and subsequent life outcomes of children, particularly American Indian and other Indigenous children. In doing so, I strive to engage in work (e.g., research, service), in the U.S. and abroad, that has practical implications for the field. Not only am I a researcher and an educator, I am a mother and an aunty who cares passionately about the education of our beautiful little ones. I want them to have a more culturally relevant and affirming education than I did. I hope that my academic work can, in some small way, help to create and sustain educational environments that not only promote academic learning but also nurture the cultural, social, and emotional gifts our children and their families have to offer to their schools, their communities, and the world beyond.


​

Please tell our members a bit about yourself, your research interests, and they have evolved.
I am an enrolled member of the Coharie Tribe; the oldest of two daughters raised by Gene and Marie Faircloth; the mother of a seven-year old who aspires to be a medic astronaut, a pet vet or an animal rescuer; and the partner to someone who tirelessly reads and edits my work, and encourages me to dream and do. I am blessed to be surrounded by people who support and encourage me to do the work that I am most passionate about. Most of my academic work has focused on the education of American Indian children. This work was inspired in large part by Dr. Anna Gajar and Dr. John Tippeconnic, former faculty at Penn State. Dr. Gajar was the director of the American Indian Special Education Teacher Training Program through which I earned a master's degree in Special Education. She was also the first person to encourage me to pursue a doctoral degree. Dr. Tippeconnic was the director of the American Indian Leadership Program through which I earned my doctoral degree and eventually went on to befriend, to admire, and to collaborate with on a number of projects. Without the financial support provided by Dr. Gajar and Dr. Tippeconnic, it would not have been possible for me to earn graduate degrees. More importantly, they modeled an ethic of support, encouragement and commitment to Indian education that I had rarely seen before. I wanted to be like them and to make a difference in the lives of Indian children and communities.

What are some of your previous experiences in Division A and AERA?
AERA and Division A have been instrumental in my growth and development as an academic. In the late 1990s I participated in the Clark Seminar in Educational Administration & Policy. As a Clark scholar, I gave my first academic presentation on my dissertation research (a national study of the special education knowledge and skills of principals working in predominantly American Indian schools). Over the years, I have served on two Division A program planning committees, chaired the dissertation awards committee, and served on the Educational Administration Quarterly article-of-the-year award committee. In addition to my service to Division A, I completed two terms as the chair of the Indigenous Peoples of the Americas Special Interest Group.

What inspired you to run for secretary?
Serving as secretary of Division A is a great opportunity to provide an important service to the field and to ensure that both emerging and established scholars have access to an up-to-date and comprehensive listing of opportunities available via the Division A listserv.

What do you hope to accomplish as secretary?
As secretary, my primary charge is to disseminate information in a timely and efficient manner and to acknowledge and celebrate the outstanding accomplishments of our members. I look forward to supporting the Division A leadership and its membership over the next two years.

What would you like the readers to know about you and your journey regarding leadership and Division A?
First and foremost, I am an Indigenous scholar – that's what motivates and grounds my work. The lessons I have learned and continue to learn from our elders, as well as our youth, are centered around notions of relationships, reciprocity, respect, and responsibility. I hope these principles are reflected in my scholarship, leadership, and life, both within and beyond the academy.

What is your vision of the education leadership professoriate? What role should Division A play in making this vision a reality?
My vision for the field of educational leadership, administration, and policy is that it be truly inclusive, welcoming, and representative of the full range of diversity of the world. When I say diversity, I am speaking about more than race, ethnicity, gender, sexual orientation, age, religion, geography, language, and (dis)ability. I am also referring to diversity of thought, perspective, methodological approach, etc. On a more personal note, I envision the day when Indigenous scholars are elected/selected to lead organizations such as Division A and AERA; when our scholars, and their scholarship, are represented (accurately) in every journal, every conference, and every academic and scholarly venue imaginable; and when Indigenous children and their schools are leading the nation and the world in terms of educational performance and attainment. If our schools are to meet the needs of our students, we must do better as a profession to ensure that we are preparing the next generation(s) of educators to meet our students and their families where they are, to embrace them, and to learn from and with them.


---
Program chair dr. Rosa Rivera-McCutchen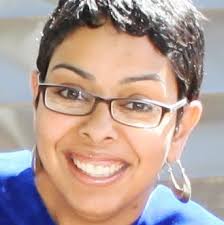 ​Please tell our members a bit about yourself, your research interests and it has evolved.
I am an Associate Professor of Educational and Organizational Leadership in the CUNY Lehman College School of Education, located in Bronx, NY. I began my career in education as a Humanities teacher in Bronx high school. While working on my doctorate in Teaching and Learning at NYU, she worked to support staff development at a small alternative Bronx high school where I also organized an Annual Small Schools Conference for several years. I earned my doctorate in Teaching and Learning 2007 and, and after relishing my role as a stay at home mother to my three young daughters, I began my career at Lehman College in 2010. As qualitative researcher and ethnographer, my research typically involves developing sustained and mutually beneficial research relationships with school leaders around the Bronx. I am committed to conducting research projects that highlight how leaders can improve the educational outcomes of students who have historically been marginalized.

What are some of your previous experiences in Division A and AERA?
While I had been attending AERA regularly since starting my doctoral work in 2002, I had primarily been involved with Division K. Once I began in my adopted field of educational leadership, I was concerned about finding my niche…the Division A members and leadership welcomed me with open arms. I have been fortunate to have had opportunities to meet and collaborate with brilliant scholars who are committed to social justice and equity in education. I am energized by the work we do in Division A, and I always look forward to recharging by reconnecting with colleagues each year at AERA.

What inspired you to run for your position?
I was honored to accept the roles of Division A Program co-chair (2017) and chair (2018) positions. I feel privileged to have had the opportunity to work alongside dedicated colleagues from around the country who have worked diligently to plan an engaging program for the annual conference.

What do you hope to accomplish in your position?
First, and foremost, I hope to plan a program that is high quality, rigorous and thought provoking. I'm also interested in advancing the agenda that Dr. Dantley laid out during his vice-presidential address at the 2016 Division A Business Meeting. Specifically, he called on us to transform our scholarship into useable, public forms, and to consider how our work might have a broader impact beyond the "ivory tower."


---
Equity, Inclusion & Action Committee CHAIR DR. MELISSA A. MARTINEZ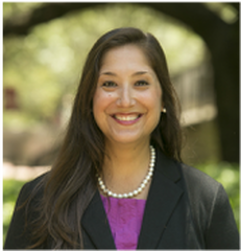 How do you perceive your role as a scholar and academic?
I identify myself as a critical scholar of color, a Latina/Mexican American/Chicana in particular, that examines equity and access issues along the P-20 pipeline. Personally, being bilingual and bicultural I feel as though I always straddle two worlds, and often occupy spaces in between, and professionally I feel that way a bit as well. This is in part because I teach in an educational leadership program, and this aligns with my professional experience as a schoolteacher and school counselor. My Ph.D. is in Educational Administration, but with a focus in higher education. So I'm always traversing multiple contexts, which can be challenging at times and also extremely rewarding because it helps me learn to be more fluid in working with others outside the educational leadership sphere and academia. But this particularly sparks my passion and advocacy for equity, for those that are different, those on the margins, and I think this is evident in who I am personally and professionally. It seemed fitting then when I was asked to join the Equity, Inclusion, and Action Council for Division A. I was then asked by Ann Ishimaru, the previous Chair to be her co-chair, and I gladly accepted.

Please tell our members a bit about yourself, your research interests and it has evolved.
My research agenda is fairly broad with regards to educational leadership, and it is also interdisciplinary in nature. I have three strands of work which pertain to issues of equity and access along the P-20 spectrum, which relate to 1) issues of college access and readiness for students of color and underserved students, 2) equity-oriented and social justice leaders/leadership, and 3) the experiences of faculty of color. Since my research agenda has three strands, I haven't veered too much from these areas. If anything, I've probably just engaged in new projects that align and expand on one of these strands. For instance, I'm currently engaged in a project that examines the professional experiences and trajectories of Latina school leaders. There really are only a few scholars (i.e., Sylvia Mendez-Morse, Frank Hernandez, Elizabeth Murakami, Monica Byrne-Jimenez) that have done substantial work on the Latina/o administrators in general. For me, this work falls under my second strand of research that examines equity-oriented and social justice leaders/leadership.

What are some of your previous experiences in Division A and AERA?
I have attended AERA since I was a doctoral student, although I became a member of Division A, J, the Leadership for social justice and Hispanic Research Issues SIGS once I became faculty, as my research spans these areas. As such, I regularly review conference proposals and have served as a discussant for round tables at AERA before. I also became a Barbara Jackson Scholar mentor in 2015, so I have been attending both the UCEA and AERA related sessions for this. I've also presented my work in paper, roundtable and poster sessions individually, and with colleagues and students at AERA, within the divisions and SIGS to which I'm a part of.

While I've attended AERA regularly, I have to admit however, that the AERA Conferences are often overwhelming and I have learned over the years to make them my own. What I mean, is that I have learned to not over commit myself at the conferences (or tried to) and focused on sharing my research and connecting with colleagues from across the country to rejuvenate and remind myself of how privileged we are to be in these spaces. I now find great joy in sharing my own challenges in and tips for navigating AERA with junior scholars and doctoral students so that the conference can be more authentic and valuable to them. I know AERA has been critiqued at times for being an elitist space and not inclusive to all persons or ideas, and I think this is where AERA still needs to grow (not in size).

What do you hope to accomplish in your position?
While I'm Chair of Division A's Equity, Inclusion and Action Committee within AERA, I am considered the Division A representative in the larger Equity and Inclusion Committee, which was formerly the Affirmative Action Committee. Each Division in AERA has a representative on this Committee. This year, the larger Committee is focused on developing a Representative handbook, to help guide and explain the roles of Division Reps. I hope to contribute to this charge. Within Division A, I hope to assist the Program planning committee and the section chairs in particular in organizing their sessions, and assisting them in identifying how many accepted symposia and papers have an equity focus. This is something requisite in my role. I also hope to ensure that the Equity, Inclusion and Action committee session(s) at AERA are organized successfully and speak to the needs and interests of Division A, as well as other faculty and students who seek to engage in equity-oriented work.
---
senior graduate student representative wei-ling sun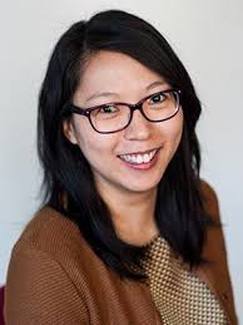 I position myself as an academic activist who not only doing research to contribute to academia and educational leadership programs but also serving as a resource to grassroots organizations to push for social and policy change and equality to all. In this increasingly complex education arena, we need more humanitarian minded and social justice oriented leaderships than ever before. I truly hope my scholarship can contribute greatly to diversify leadership representations beyond identity boundaries in the field of educational leadership. My research focuses on issues related to school-to-prison pipeline and seeks to find policy solutions to reform punitive student discipline practices.

Having attended UCEA and AERA for many years, I found Division A and L match with my research interests the most in comparison to other Divisions and SIGs. Many of our Division A members are also UCEA members. I am very fortunate to find a sense of academic belonging in both Division A and UCEA. As a Barbara Jackson alumnus, I have received a lot of support and guidance from members of Division A and UCEA. I am also aware that because the past graduate students representatives in Division A put so much effort in planning many graduate student programs such as Fireside Chats, Connect Series, the Foster Polite scholarship program, and so forth, I could maximize my AERA conference experience and recharged my academic spirituality. Even though, I do not know all of the former graduate representatives in Division A, the work they did have benefited me a lot. I always felt fully charged after attending AERA and UCEA. I hope that our graduate student members have similar conference experiences under the current Division A GSC leadership. I would also like to encourage all of our graduate student members to provide feedbacks to us.
---
Vice president dr. Michael dantley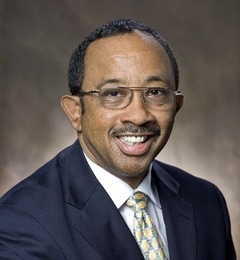 Michael E. Dantley (Ed.D., University of Cincinnati) serves as Dean of College of Education, Health, and Society, Miami University. Prior to accepting this position, he served as Dean of the School of Education, Loyola University Chicago.
Dantley's research focuses on leadership, spirituality, and social justice. He is currently pursuing research that explores what he calls
prophetic justice
, which is designed to deepen notions of educational leadership, grounded in critical spirituality. Dantley's scholarship has been published in
Educational Administration Quarterly
; the
Journal of School Leadership
; the
International Journal of Leadership in Education: Theory and Practice
; and the
International Journal of School Qualitative Studies in Education
. He has authored numerous chapters in edited texts, including the
Sage Handbook of Educational Leadership
; the newest
Routledge Handbook on Educational Leadership
;
Leadership for Social Justice: Making It Happen
;
Turnaround Leadership: Deans of Color as Change Agents
; and
Transformative Leadership: A Reader
. Dantley lectures throughout the United States, Canada, and the United Kingdom and is a frequent presenter at AERA's annual conference and at UCEA, where he previously served as president. As Vice President of Division A, Dantley works to "provide the kind of committed leadership the division has experienced in the past. In a season when the efficacy of our field is in question and others contend that leadership preparation is an effort that even those who know nothing about schools can provide, our division faces major challenges. This season demands that scholarly research and the work we do in our colleges and universities have an even greater impact on the policies that are being created and where serious decisions are being made regarding the future practitioners of our field."
---