​Division A Newsletter EDITORIAL TEAM
It is our honor and pleasure to introduce you to wonderful additions to the AERA Division A Newsletter editorial team.

​MELANIE BERTRAND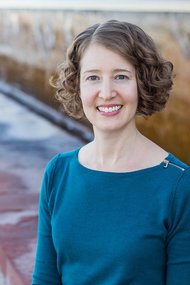 Melanie Bertrand Introduction

I am an assistant professor of Educational Leadership and Innovation at Arizona State University. My research explores the potential of youth participatory action research (YPAR) and student voice to improve schools and challenge systemic racism and other forms of oppression in education. Specifically, I am interested in understanding how students can engage in roles of activism, governance, and leadership within their schools. To study these areas, I examine discourse and draw upon theories that consider power and sociocultural contexts.

I am currently engaged in a youth participatory action research project in a local school with junior high students and adult allies. Through this, I seek to understand how YPAR can be used to advance opportunities for shared leadership and equitable schooling. In addition, I am involved in research exploring avenues through which to expand notions of educational leadership to include parents and students in order to advance social justice goals.

I chose to serve as an associate editor for the Division A Newsletter because I am one of many who has benefited from the leadership and vision of the Division and would like to give back in return. As an associate editor, I am looking forward to contributing to the Division's collective discourse about educational leadership and the potential for social change.

---
kelly Brown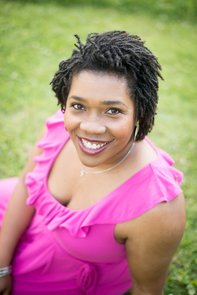 Kelly Brown Introduction​

I serve as an assistant professor in the Center for Doctoral Studies at Lamar University. Having previously served as an educator and administrator in K-12 schools, my continuous research interests include examining policies and practices that have cultural implications for issues of equity in education. My research explores how educational leaders can understand the implications of equity and access to education. In addition, I explore how leaders can leverage policy to impact schools and students.

I am currently involved in a collaborative project with an institute and future principals which targets the encouragement of educators to be more involved in the legislative and governing process. I hope to contribute to the discourse of how educational leaders can use cultural knowledge to effectively lead schools to more equitable academic outcomes. I am also researching how utilizing policy, professional development, and leadership growth models will support the breakdown and restructuring of systems that do not support the learning of underserved populations.

I look forward to serving Division A by highlighting, supporting, and sharing the works of its members, and I am honored to be a part of the editorial team for the newsletter. My goal is to support the team and ensure the newsletter is informative, accessible, and relevant to its members.

I am also an advocate for work/family balance. Thus, I equally enjoy family time with my husband and four daughters.
---
priya G. La Londe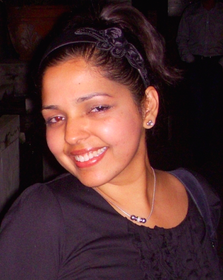 Priya La Londe Introduction

I am an assistant professor of teaching at Georgetown University. In my role I work with students aspiring to be school teachers, school leaders, and those who wish to work in educational policy. My research examines the effects of accountability policies on teachers, leaders, and schools. I pay particular attention to equity effects as related to teaching and school improvement. The policies I am interested in use incentives, competition, and standardization to get to improvement. Currently I am specifically looking at how performance-based compensation and data-use policies shape teaching in the U.S. and in Shanghai, China.

I am thrilled to join the editorial team of the AERA Division A Newsletter. Thanks to the leadership of Drs. Hewitt and Penuto, this publication is a key avenue for the Division A community to learn about and collaborate with one another in pursuit of strong research, practice, and service. When I was Division A Senior Representative in the Graduate Student Council, a wonderful group of doctoral students and I created and expanded doctoral students' pathways for mentorship, leadership, and professional development. In addition to celebrating our community members' accomplishments, I look forward to continuing to bring students and faculty together in the Newsletter to explore the challenges and possibilities of educational leadership and policy.
---
katherine Rodela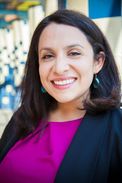 Katherine Rodela Introduction

I am an assistant professor of Educational Leadership at Washington State University. My research explores leadership for equity and diversity, particularly the leadership practices of parents and communities of color, and leadership development of diverse school administrators. Across my various projects, I seek to connect theoretical analyses of culture, language, learning, and leadership with practical applications for increased educational equity, particularly for students of color, low-income students, and other underrepresented communities in our schools and universities.

At present, I am engaged in two research projects. First, through partnerships with Latinx community leaders, organizations, and local school districts, I am engaged in a participatory action research project analyzing the leadership development and organizing of Latinx parents. Specifically, I seek to understand how community-based leadership impacts families, school climates, and district policies, through the testimonios and experiences of Latinx parents.

My second current research project examines school leaders' and teachers' experiences following the 2016 presidential election, and the increase in racist, homophobic, xenophobic, and anti-Muslim rhetoric and bullying that occurred in schools. In partnership with my WSU colleague Dr. Shameem Rakha, I am bringing diverse educators together in focus groups to discuss their experiences and strategies to increase authentic inclusivity and address the fears of students and families in their schools.

I am excited to serve as an associate editor for the Division A Newsletter because our team contributes to our field's growing community and broader mission to serve all students in schools, colleges, and universities. My goal as a member of the editorial team is to continue the Division A Newsletter's work highlighting key initiatives, research, and the work of our colleagues to continue to advance our field's reach and impact.
---