Jason Burns, Michigan State University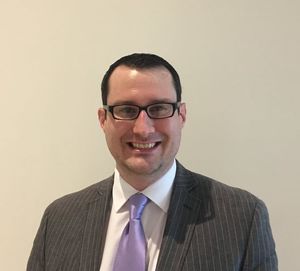 Paper Title: Educational Order and Decay: Oklahoma's Political Experiences with the Common Core
Jason's research explores the quick adoption and similarly quick rejection of the Common Core in Oklahoma, drawing on institutional theory, specifically Political Order and Decay. This theory draws out how political institutions reform the jobs they were created for, especially in the context of changing economic and fiscal conditions.
Most enjoyable at AERA: The Boyd mentoring session was really helpful to get honest, direct feedback about my work.
Future plans: Pursue tenure-track faculty position at a university or an administrative position in a school district.
Brandon Clark, Iowa State University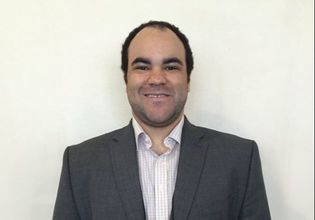 Paper Title: Principals' Use of Teaching Effectiveness Rubrics in a Race to the Top Evaluation System
Brandon's research focuses on instructional leadership in a Race to the Top context, particularly how principals use a framework. The analysis was of the challenges and affordances of using a highly structured framework.
Most enjoyable at AERA: Attended the Boyd workshop - great opportunity to connect with senior scholars in the field.
Future plans: Pursue tenure-track faculty position at a university
Bryan Duarte, University of Texas at San Antonio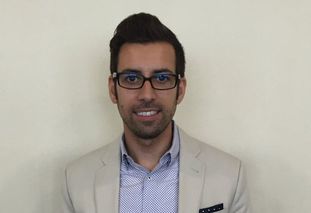 Paper Title: Hope Among Novice Teachers: A Study of Teachers' Experience in High Poverty Schools

​Bryan's research was a pilot study of the lived experiences of first year teachers in schools serving predominantly low income, marginalized pupils. The focus was on at teachers' perceptions of their working conditions, the school reforms being implemented, and what their career decisions are in the future. The career decisions are critical because these teachers are leaving the profession at much higher rates than their suburban peers. Trying to connect this with their perceptions and reforms might inform their decisions to leave.
Most enjoyable at AERA: Meeting other scholars in the field I've been reading about and finding different ways to look at my topic.
Future plans: Pursue tenure-track faculty position at a university
Chandler Patton Miranda, New York University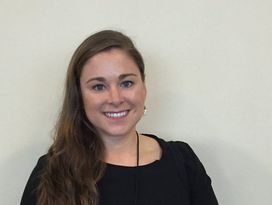 Paper Title: Educational Opportunities for Immigrant Youth: An Ethnographic Case Study of an International High School

Chandler's dissertation is an ethnographic case study of a public school for immigrant students where the kids have been in the United States for less than 4 years. The school is part of a network that is working to provide educational opportunities for immigrant students, and despite the students scoring in the bottom quartile for English language exams, the school's graduation rate is 80%. Her dissertation examines the school's practices at the cultural level, everything from instruction and assessment to social and emotional support, as well as the larger sociopolitical context.

Most enjoyable at AERA: Connecting with colleagues who are doing immigration work across the country.

Future plans: Pursue tenure-track faculty position at a university