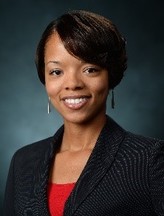 LaTanya Dixon
Foster-Polite Scholarship Chair
University of Mississippi

LaTanya Dixon is a candidate for the doctor of philosophy degree in Education with an emphasis in K-12 Educational Leadership and an 18-hour cognate in Higher Education at The University of Mississippi, where she formerly earned a bachelor's degree in Chemistry. She also holds master's degrees in Chemistry from Jackson State University and Teaching Arts/Secondary Education from Mississippi College. Her research interests include college access, P-22 STEM pathways, Southern educational contexts, culturally responsive leadership, and educational leadership within school-community-university partnerships. She examines how race, socioeconomics, and school contexts intersect to shape educational opportunity structures for student success in higher education and how school leaders contribute to these constructions. LaTanya has nearly 10 years of combined experience in secondary science teaching, academic support programs, and school-community-university collaboratives. Most recently, she has substantiated her skills and knowledge pertaining to the transition to college as instructor of a first-year seminar and academic mentor for a freshman learning community at a postsecondary institution.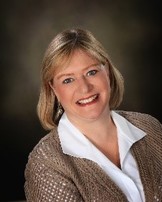 Amy Gearhart
Dialogic Forum Chair
University of Missouri - Columbia

Amy Gearhart is an Educational Leadership and Policy Analysis doctoral candidate at the University of Missouri in Columbia, MO. After thirty years serving congregations as a pastor in the United Methodist Church, she chose to extend her education, executive leadership and coaching experience into higher education and administration. In addition to her doctoral studies, she is an adjunct professor of religion at Central Methodist University, an evaluation researcher for the MU International Center, a credentialed professional coach, and chair of the AERA Division A Dialogic Forum. She is the proud mom of Hannah, a junior at Illinois Wesleyan University, and Chloe, a high school senior. Amy loves traveling, entertaining, and crafting, and looks forward to relocating after her dissertation is completed!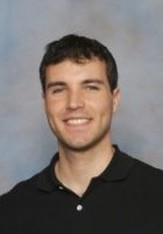 Craig De Voto
Lead Reviewer
University of Illinois at Chicago

Craig is a doctoral candidate in urban education policy studies at the University of Illinois at Chicago. Additionally, he is a research assistant for UIC's Center for Urban Education Leadership. Concerning research interests, Craig primarily focuses on federal education policy (specifically the Elementary and Secondary Education Act), as well as principal and teacher preparation. Prior to entering doctoral studies, he was an educator at various Chicago museums including the Field Museum, Adler Planetarium, and Peggy Notebaert Nature Museum.

Mark McKinney
Lead Reviewer
University of New England

Mark McKinney is an Ed.D student at the University of New England in Portland, Maine. His specialization is educational leadership focusing on transformative leadership in higher education, social justice in K-12 and higher education, military veteran higher education issues and cultural leadership in all levels of education. Prior to attending University of New England, Mark served in the U.S. Army and is a retired Medical Service Corps officer. He received his Bachelor's of Arts in Communications from the University of Nevada-Las Vegas. He also received a Master's of Arts degree in Public Administration and a Master's of Arts degree in Procurement & Acquisitions Management from Webster University. His research area is understanding the experience of military veterans after their first semester of Community College. He also has served as an Adjunct Professor for numerous institutions during his military service.