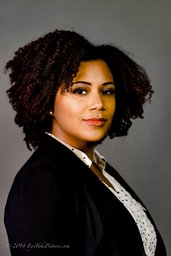 Nakia Gray-Nicolas
Lead Reviewer
New York University
​
​Nakia Gray-Nicolas is a doctoral candidate in Educational Leadership at the Steinhardt School of Education, Culture and Human Development at New York University. Her dissertation research focuses on interrogating the purpose and effectiveness of, and access to, pre-college transition programs as it relates to the college readiness of traditionally marginalized populations. Nakia has over 10 years of combined experience in non-profit, secondary education, and higher education. Prior to entering her doctoral program, she worked at a non-profit organization as a program coordinator and eventually the youth services director, and then as a middle school English teacher. While enrolled in her program she worked as a college transition program director and now works as a college lecturer teaching first-year seminar and research courses. Nakia holds a B.A. in English from Cornell University and two Master of Science degrees (English Education and Inclusive Special Education) from the Syracuse University Graduate School of Education. Nakia is also an avid volunteer and continues to mentor high school and college students.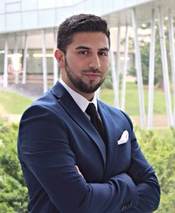 Jason Ribeiro
Communications Co-Chair
University of Calgary

Jason Ribeiro (B.A., B.Ed., M.Ed.) is a Ph.D. student at the University of Calgary in Alberta, Canada working out of the Leadership, Policy and Governance unit. He has served as a K-12 teacher, private consultant, student government representative and community leader. As Communications Co-Chair, Jason manages Division A's social media accounts and presence online. His current research aims to inform education leadership capacity to shape, lead and sustain emergent schools/systems looking to innovate. Jason also holds a prestigious SSHRC Joseph-Armand Bombardier Canada Graduate Scholarship from the Government of Canada's National Research Council.

"It has been my distinct privilege to serve on Division A's GSC this year and encourage many of my fellow graduate students to get involved in division-level leadership. It is a truly rewarding experience! I look forward to connecting with many of you at our Annual Meeting in San Antonio and via distance in the future. Please follow our Division A Twitter account @DivisionAGSC and me at @jason_ribeiro. Lead on!"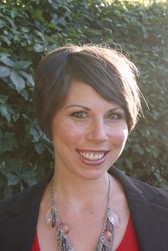 ​Alison Wilson
Communications Co-Chair
University of Oklahoma

Alison Wilson is a Ph.D. student in Educational Administration, Curriculum, and Supervision at the University of Oklahoma. In addition to her doctoral studies, she is a full-time graduate research assistant in the Educational Leadership and Policy Studies department. For the past two years, she has worked under an AERA research grant sponsored by NSF titled "How do school leaders support student opportunity to learn." Her research interests include opportunity to learn, organizational and social structures in schools, school leadership, school improvement, ethical leadership, and educational equity. In addition to serving as Communications Co-Chair for the Division A Graduate Student Committee, Alison is a Graduate Student Representative and Newsletter Managing Editor for the Leadership for School Improvement (LSI) SIG. She also serves as the Editorial Assistant for the Values and Ethics in Educational Administration (VEEA) journal. In 2015, she received the University Council of Educational Administration (UCEA) Graduate Student Summer Fellowship, which funded her work with the OU center affiliate to the Consortium for the Study of Leadership and Ethics in Education (CSLEE). Alison has five years of experience as a secondary language arts teacher and three years as department head in a large public school district in Oklahoma. She received her B.A. in English from the University of Central Arkansas and completed her M.Ed. in Educational Administration, Curriculum, and Supervision at the University of Oklahoma.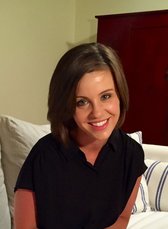 ​Tara Wilson
UCEA Publishing Session Chair
The George Washington University

Tara A. Wilson is a doctoral candidate in Educational Administration and Policy Studies at The George Washington University in Washington, D.C. She is a member of the American Educational Research Association and University Council for Educational Administration Graduate Student Councils, where she serves as the Publishing Session Chair. She also serves as Student Representative on the Consortium for Research on Educational Assessment and Teaching Effectiveness (CREATE) board. Tara has six years of teaching experience and is currently a fourth grade teacher at Maud Abrams School in Cape May, New Jersey. She earned her M.Ed. in Reading Education and her B.S. in Elementary Education from the University of Central Florida. In 2015, she was honored as her Teacher of the Year at Odyssey Middle School in Orlando, Florida. Her dissertation research is focused on the coaching and mentoring of assistant principals. She is particularly interested in the methods used to prepare assistant principals for upward career ascension within school leadership.