INTERNATIONAL INITIATIVES
THE RISE AND FALL OF SCHOOL LEADERSHIP IN ENGLAND: POLICY, POLITICS AND DISCONTINUITY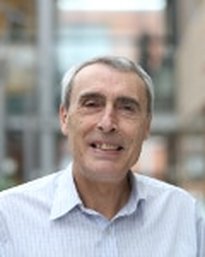 Tony Bush, University of Nottingham
The story of school leadership in England in the 21st century is essentially about the rise and fall of the National College for School Leadership (NCSL). Following the election of a Labour government in 1997, where the main election slogan was "education, education, education," leadership was given a high priority, including the establishment of the NCSL, which opened in 2000 and began to operate from its state-of-the-art learning and conference center in Nottingham from 2002. There was strong political support for the college, which was opened by the former prime minister, Tony Blair. The college had very ambitious goals:
To provide a single national focus for school leadership development and research
To be a driving force for world class leadership in our schools and the wider education service
To be a provider and promoter of excellence, a major resource for schools, a catalyst for innovation, and a focus for national and international debate for national and international debate on school leadership issues
The international focus is particularly significant and NCSL arranged visits to several leadership centers in seven countries, including the United States and Canada, to seek evidence of "world class leadership" (Bush & Jackson, 2002). It established a Leadership Development Framework, with five stages encompassing the work of middle and senior leaders as well as principals.
The college's flagship program was the National Professional Qualification for Headship (NPQH). This preparation program for aspiring heads become "mandatory" from 2004, although people could be appointed as "acting heads" if they agreed to take NPQH following appointment. From 2009, mandatory status was confirmed and governing bodies could not appoint new heads unless they had completed NPQH. However, this short period of "qualified heads" came to an abrupt halt in 2012 when the government withdrew the mandatory requirement, implying that having qualified heads was not important. This was the beginning of the end for NCSL, which effectively closed in 2016 after an extended period of decline. Its former building is now the University of Nottingham's Jubilee Conference Centre.
During its heyday, from 2002-2010, the NCSL was very influential, within and beyond England. As well as providing many leadership development programs, it also had an important research role, recognizing the need to generate, as well as to disseminate, new knowledge about school leadership. It attracted international interest, and was "hailed as an outstanding example of innovation in the preparation of educational leaders" (Bush, 2006, p. 508). One American commentator noted that the NCSL "proved to be the most promising model we saw, providing examples of good practice that educational administration programs may wish to emulate" (Levine, 2005, p. 57).
Although three of NCSL's programs--the national qualifications for middle leaders, senior leaders, and head teachers--are still available, at least until 2017, there is a post-NCSL vacuum in leadership development. The professional associations have attempted to fill the gap by launching the Leadership Foundation, chaired by Sir Michael Barber. The scope of the Foundation is still uncertain, but it plans to focus on leadership development and research. Much will depend on whether and to what extent it can secure government funding.
The rise and fall of the NCSL provides an example of policy discontinuity. It was initiated by government as a central part of its wider commitment to education and given substantial funding because of the belief that effective leadership leads to school improvement. It also commissioned research to provide evidence-based understanding of how leadership enhances student outcomes. Arising from this globally significant research (Leithwood et al., 2006), NCSL began to advocate distributed leadership (Gunter et al., 2013; Lumby, 2013). Bush and Glover's (2012) study of school leadership teams found that participants often explained the operation of their teams through the language of distributed leadership. This illustrates that theory may impact on school leadership practice, especially when it is advocated by a prestigious quasi-government body on the basis of persuasive research. The policy thrust towards leadership has declined markedly despite ongoing concerns about problems of headteacher supply. The Leadership Foundation is likely to be crucial in securing a meaningful framework for school leadership in the post-NCSL era.
Author biography
Tony Bush is Professor of Educational Leadership at the University of Nottingham, UK, and Vice-President of the British Educational Leadership, Management and Administration Society (BELMAS), UCEA's sibling organization in the UK. He is also editor of the leading international journal, Educational Management, Administration and Leadership (EMAL), published by Sage. He has been a consultant, invited keynote speaker, external examiner or research director in 22 countries on all six continents.
References
Bush, T. (2006). The National College for School Leadership: A successful English innovation?
Phi Delta Kappan
,
87
, 508-511.
Bush, T. & Jackson, D. (2002). Preparation for school leadership: International perspectives.
Educational Management and Administration, 30,
517-529.
Bush, T. & Glover, D. (2012). Distributed leadership in action: Leading high performing leadership teams in English schools.
School Leadership and Management, 32
, 21-36.
Gunter, H., Hall, D. & Bragg, J. (2013). Distributed leadership: A study in knowledge production.
Educational Management, Administration and Leadership,
41
, 555-580.
Leithwood, K., Day, C., Sammons, P., Harris, A. & Hopkins, D. (2006).
Seven Strong Claims about Successful School Leadership
, London, DfES.
Levine, A. (2005).
Educating School Leaders
, Washington, D.C.: The Education Schools Project.
Lumby, J. (2013). Distributed leadership: The uses and abuses of power.
Educational Management, Administration and Leadership
,
41
, 581-597.
---
in case you missed it . . .
articles on international initiatives
Authenticity in educational leadership in the real world of schools

Patrick A. Duignan, PROFESSOR EMERITUS, Australian Catholic university
---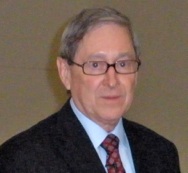 Contemporary educational leaders are subjected to numerous pressures, challenges and expectations that make strong demands on their time, expertise, energies and emotional well-being. Increasingly, they are held accountable for their own performance and that of the teachers and students in their care. They are expected to comply with the highest legal,
ethical and moral standards in their relationships and practices. A key challenge is to ensure
that the pressures and challenges they face, especially those associated with increased
accountability and demands for quick increases in test results, do not tempt them to ignore
their core values, moral principles and purposes.
​
To resist such temptation educational leaders require clear insights into their own and others' value sets in order to set their moral compass as a guide for their relationships and actions. They also must develop a collective ethic of responsibility for the quality of learning, teaching and learning outcomes in their schools (Duignan, 2102). This ethic must be enshrined as the norm within a strong sense of community, where leaders and teachers are morally literate. Many will need to develop a learned capacity to 'acquire and use moral knowledge in judgment and action' and 'intentionally operate in the moral sphere in order to influence behavior . . create commitment to shared moral purpose' and 'promote moral agency in the community' (Bezzina & Tuana, 2011, pp. 3 & 8).

While it is easy to believe in and make statements about moral purpose, core values and ethical standards, the real challenge is to translate them into practice. Starratt (2011) claimed that while, overall, we have described the ethics of educational leadership quite well, we have not done 'a good enough job of describing what the proactive pursuit of those goods of learning might look like'. Authentic educational leaders focus on the promotion and sustainability of authentic teaching, learning, and leadership, which 'implies being true to oneself, owning oneself in one's professional practice, in one's working relationships' (p. 91).

Authentic leaders also challenge others to participate in the visionary activity of identifying in curriculum, teaching and learning what is worthwhile, what is worth doing and preferred ways of doing and acting together. They inspire both teachers and students to commit themselves to educational and professional practices that are, by their nature, educative and transformative. They encourage and support group dialogue on the issues that really matter to the quality of learning, set clear goals and high expectations for learning, and develop teams focusing on creative and innovative teaching and learning approaches. They promote, support and celebrate the efforts of those, especially students and teachers, whose performances uphold the values of their school's culture.

There is substantial research evidence from a variety of organizations and industries indicating that values-inspired, virtuous organizations and their authentic leaders perform better than their counterparts who seek to win or achieve at all costs (Duignan, 2014). There is growing evidence that when authentic educational leaders tap into the collective positive energy of educational stakeholders they can shape the development of rich, engaging and productive learning environments and achieve high-quality outcomes for all students. When authentic leaders and teachers plant the golden seeds of learning in the fertile soils of students' minds and imaginations, they flourish and blossom into beautiful collections of flowering personhood. While each flower will have its own unique grace and beauty, it is in the bouquet, the collective, that we see the dazzling reflections, the essence, of our authentic professional commitment and collective efforts.

References
Bezzina, M. & Tuana, N. (2011). From awareness to action: Some thoughts on engaging moral purpose in educational leadership. Manuscript of Centre for Creative and Authentic Leadership. Strathfield: ACU National.

Duignan P. A. (2012). Educational leadership: Together creating ethical learning environments. Cambridge, UK: Cambridge University Press.

Duignan P. A. (2014). Authenticity in educational leadership: history, ideal, reality. Journal of Educational Administration, 52(2),152-172. [This paper received the Emerald Publishing International Paper of the Year Award for 2015, presented to Professor Duignan at the American Educational Research Annual Conference in Chicago, May 2015.]

Starratt, R. J. (2011). Refocusing school leadership: Foregrounding human development throughout the work of the school. New York: Routledge.
---
About the Author
Patrick is currently Director of
Leading to Inspire
. Web:
www.leadingtoinspire.com.au
. His national and international research, publication, presentation, and consultancy record focuses on the areas of authentic and ethical leadership; creating rich and engaging learning environments; and building collective leadership capacity in service organizations. Three of his publications are included in the
SAGE International Library of Educational Thought and Practice
(Educational Leadership and Administration) published in 2009. Recent books include: Duignan, P. (2012).
Educational leadership: Together creating ethical learning environments
. Melbourne: Cambridge University Press. Duignan, P. & Cannon, H. (2011).
The power of many: Building sustainable collective leadership in schools
. Melbourne: ACER Press. Degenhardt, L. and Duignan P. (2010)
Dancing on a shifting carpet:
Reinventing traditional schooling for the 21st century
. Melbourne ACER Press.
Published January 2016, AERA Division A Newsletter