the future of Educational Leadership under Trump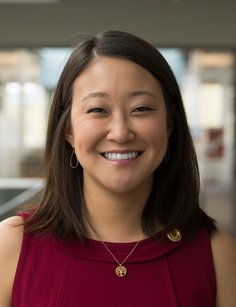 Considering the Future of U.S. Public Schooling: President Trump, ESSA, and Educational Leadership
Irene H. Yoon
The University of Utah
Since the election, and since Betsy DeVos' nomination for Secretary of Education, focus has shifted from
potential and promises of ESSA for educational leadership
to DeVos' advocacy of
vouchers and low charter school oversight
. Her family's
contributions to causes such as "conversion therapy"
have also been noted as threats for LGBTQ students and educators. Indeed,
increases in hate incidents and crimes in schools
since the election challenge school leaders, teachers, and community members to defend civil rights as well as school cultures. In the face of an unknown future, exhaustion and fear have affected both adults and children in K-12 schools and other educational settings.
What is missing from these commentaries on the significance of Trump transitions for schools are voices of school leaders.
Several teachers
have
expressed concerns
in
high profile venues
; Professor Ken Zeichner
penned an op-ed
in Seattle; and 175 deans of colleges of education signed
a declaration of principles
for public education, democracy, and the federal role in education. Aside from these public statements, we know little about how school leaders are experiencing this political landscape, or what it means to prepare or partner alongside them.
Mónica Byrne-Jiménez took important steps forward on this front with her
presidential address
at the University Council for Educational Administration (UCEA) convention in November. She encouraged us with reminders that educational leadership is grounded in love and justice. I follow Byrne-Jiménez's heartfelt speech by starting to articulate what her framework of "tough-minded and tender-hearted" leadership means for scholar-leaders such as ourselves. (Byrne-Jiménez borrowed the phrase from Martin Luther King, Jr.).
I call us "scholar-leaders" because we university scholars and researchers are also practitioners. We offer professional development; consult with systems leaders and policymakers; lead departments and programs on campus; work with parents and community advocates; and, for some of us, teach or lead in K-12 public schools. These roles are not separate from our research, and issues I noted above are present in our own communities. When we identify as scholar-leaders, the stakes of our "research, teaching, and service" snap into focus. Thus, I offer this in the spirit of setting a shared agenda that stays centered in partnering arm-in-arm with practitioners and school systems.
First, tough-minded and tender-hearted scholar-leaders encourage people to tell their stories. From this perspective, our scholarship in Division A must insist on dignity, drawing on histories of collective action and leadership for social justice and civil rights. For us scholar-leaders, love and dignity are paths to transformative protest and humanization.
Second, leaders in difficult political climates find ways for programs and structures to be fulfilling and purposeful. In conversations about ESSA, Title II, and leadership development, we scholar-leaders have not focused enough on the relevance of social-emotional support for developing technical skills. This entails deepening our research and our practice, particularly around demands placed on leaders who identify as members of marginalized groups and around developing political savvy to protect and grow systems for equitable and ambitious teaching and learning. Protecting and sustaining these priorities includes looking closely, given federal-level shifts, at how we might influence local and state policymakers' decisions.
Third, scholar-leadership organized around dignity and meaning makes space for creativity. Byrne-Jiménez drew on her "creative side" in her speech, modeling how creative expression and collective action keep us connected across difference, and generate energy despite exhaustion or fear. As scholar-leaders, we must support and learn from leaders and activists—including young people—who develop intellectually rigorous programs that integrate creativity and collective action (e.g., photo voice projects or youth participatory action research).
Finally, this approach to scholar-leadership can be grueling. Self-care is an unconventional component of what educational leaders are prepared for and what scholar-leaders study, but it is essential, even more so when the future is ambiguous and when work requires emotional labor. When I need self-care, I dwell on reminders that people all around—artists, young people, teachers, parents—are creating, affirming, and taking the lead on transformation and justice. We scholar-leaders are empowered in multiple spheres of influence. And we are not alone.
I am not alone, in part, because my thoughts have been informed by many of you, Division A members; I hope you will recognize your influence here, though any limitations are mine. In Division A, we have begun cultivating a culture of connecting to strategize for collective impact. Together we will weather political cycles and push forward, so that our work prepares leaders to build and sustain schools that are "smarter, kinder, more joyful places" (Byrne-Jiménez, 2016).
Author biography
Irene H. Yoon, Ph.D., is an assistant professor in the department of Educational Leadership & Policy in the College of Education at the University of Utah. Irene's research explores dynamics of race, class, gender, and ability in teachers' and leaders' professional learning, school improvement, and ambitious classroom instruction.
References
Byrne-Jiménez, M. (2016, November). Leadership in dangerous times: Leadership as an act of love. Presidential Address at the annual convention of the University Council for Educational Administration, Detroit, MI. Accessed 13 January 2017 at
https://www.youtube.com/watch?v=a-IZMJJQlWM
.
---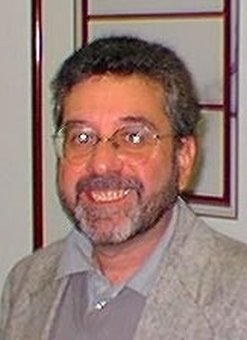 Considering the Future of Educational Leadership under President Donald Trump's Administration
Ira Bogotch
​Florida Atlantic University
​
First, exhale, letting go of the 70 to 80% of the toxins in our bodies. Second, just admit that the neocortex of our brains failed to predict a Trump victory. Third, accept research evidence that
mindfulness
can increase human well-being, decreasing the tendency to be overcome by negative emotions. Fourth, be willing to re-assess whom we consider to be authorities, that is, legitimate sources of information on all things political. Maybe occasionally we should put down our iPhones.
With respect to step four, I am particularly interested in how the participants in the political process make sense of what to most of us in educational leadership was an irrational decision on the part of the American voter. That said, Hillary Clinton may be too close to the situation--and it may be too soon for her to offer us meaningful professional judgments. Therefore, I would rather rely on President Barack Obama for insights into what just happened. While he confesses to still being surprised at Trump's victory, he told Ta-Nehisi Coates that he could not draw any "grand theory" from it: "'To be optimistic about the long-term trends of the United States doesn't mean that everything is going to go in a smooth, direct straight line. It goes forward sometimes, sometimes it goes back, sometimes it goes sideways, sometimes it zigs and zags'" (Coates, Jan./Feb., 2017, p. 66)
Coates (2017) paints Barak Obama as an optimistic Black man, the result, he surmises, of being raised by his white mother and white grandparents. That is, he has a more trusting view of white power and privilege than most Black people, including Coates himself. As such, Obama is able to walk into a room and not feel as if he does not belong, regardless of the very real racial, class, gender, and sexual
isms
that divide Americans today. Like Coates, I see my own Jewish heritage as setting me apart from white power and privilege. I am proud of the statistic that 71% of American Jews supported Clinton compared to 39% of Protestants, 16% of white, born-again/evangelical Christians, and 25% of Mormons. In 2008, Jewish support for Barack Obama was 78%, the highest of all religious affiliations. Is it surprising that, all of sudden, anti-Semitism "has come roaring back" virulently? (Associated Press, Nov. 17, 2016).
What all of this means is that we as professors of educational leadership are called upon to reflect on our practices as teachers and researchers in higher education. The conservative right has accused us of brainwashing college students with our liberal values, multicultural ideas, and ideology. Our professional associations, not-so-gently, keep reminding us to (re)connect to the worlds of practice and policy. Our being surprised by the Trump victory reveals a blind spot (as opposed to a blank spot) in our vision, work, profession, and identity politics. For a leader to be blindsided can be a fatal mistake; for us in the US and in the Western world, I use fatal not in terms of life or death, as is the case in too many nations around the world, but rather in terms of our power and privileges. Have we as a field failed to be as tolerate and inclusive as our writings profess? Have we failed to build bridges across liberal values, multiculturalism, and social justice with the necessary love for the public good?
Take another look at the voting data cited above, this time focusing on the 84% of the white, born-again/evangelical Christian support that President-elect Trump received. What we know for sure about politics is that supporters are always rewarded. This reality does not bode well for public schooling. Let's first acknowledge that none of us support those public schools which have failed minority and poor white communities. Blaming the students, teachers, principals, and parents affiliated with these schools, however, has got to end along with deficit thinking and more subtle forms of discrimination leading to disparate impacts on minority children. That said, the key roles in the Trump administration are topics for educational policy research. Cabinet-level nominations for attorney general, secretary of health and human services, housing and urban development and especially for secretary of education, Betsy DeVos, together with the new president's senior advisor Stephen Bannon, put a radical Christian agenda at the center of power.
What is distinctive about the Christian right's response to this perceived crisis is its apocalyptic conviction that extreme measures are needed. There is nothing conservative about this agenda; it is radical. Gutting public education will be just the beginning. (Stewart, Dec. 13, 2016)
Our responses? To design research that is not only more inclusive in terms of our sampling techniques, but also more convincing with evidence that race, gender, class, and sexual orientations matter to student achievement and graduation rates. We need reviews of literature that retell histories of injustices, through the indigenous voices of political and cultural identities, acknowledging the need for rectification (Roberts, 2005) and reconstructing communities and whole societies for everyone to feel that he and she belongs to the world. To do this will require a professional
mindshift
away from the short-term, almost manic pursuits of publications in peer reviewed scholarly journals towards new works that contribute to the public good through intellectual engagement with the body politic. It means thinking and acting inside and beyond our professional associations, notably UCEA and Division A of AERA. It means confronting the panopticons of Pearson and PISA. Like President Obama, I am confident in our future, both as a profession and a nation. I see our field of educational leadership filled with radically pluralistic leadership ideas and ideals (secular, religious, and ineffable) breaking free of the narrowed research agendas set by the
What Works Clearinghouse
. Our conceptual frameworks need to reconsider the directions of the arrows pointing towards proxy variables which do not capture the diverse human conditions of lived experiences. For all the hate, xenophobia and misogyny filling the airwaves, it is up to educational leadership voices to offer visions of love, cosmopolitanism, and gender/sexual equally.
Author biography
Ira has been a Professor of Educational Leadership at Florida Atlantic University for the past 16 years. He began his academic career at the University of New Orleans, the city where his two children first attended public (not charter) schools in the years before Hurricane Katrina changed the landscape of public education. He is currently co-editing a new
International Handbook of Educational Leadership
to be published by Wiley-Blackwell in time for AERA, 2017.
References
Associated Press. (Nov. 17, 2016). American Jews alarmed by surge in Anti-Semitism.
http://fortune.com/2016/11/17/anti-semitism-donald-trump-jews/
Coates, T-N. (Dec., 2016). My President was Black: A history of the first African American White House—and of what came next.
The Atlantic Magazine
https://www.theatlantic.com/magazine/archive/2017/01/my-president-was-black/508793/
Roberts, R. (Ed.) (2005). Injustice and rectification. New York: Peter Lang
Stewart, K. (Dec. 13, 2016). Betsy DeVos and God's Plan for Schools. New York Times.
http://www.nytimes.com/2016/12/13/opinion/betsy-devos-and-gods-plan-for-schools.html?_r=0
---
In case you missed it . . .
​see below for recent invited commentaries
Public Scholarship for the Collective Good: Calling Out Power and Privilege in the "Opt-out" Movement​

ROSA L. RIVERA-McCUTCHEN, LEHMAN COLLEGE CUNY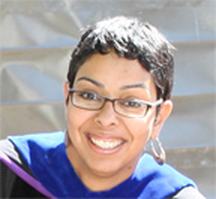 ​At both the state and federal level, recent policy changes reflect lawmakers' responses to growing discontent with the implementation of Common Core Standards and, more specifically, the over-emphasis on high stakes testing. Specific to New York, Governor Cuomo's Task Force on the Common Core has signaled a potential shift away from the standards and a call for the immediate halt to the test-and-punish teacher evaluation system currently in place (New York Common Core Task Force, 2015).
​
Paying close attention to all of these developments is the "opt-out movement" -- activists opposed to the proliferation of high-stakes exams--which has grown exponentially over the years. At the heart of their resistance is their stance that the over-emphasis on high-stakes tests has narrowed the curriculum, leading to "drill and kill" instructional methods, the elimination of arts and music programs, and the loss of play, among other negative side effects. While there is great merit to their position, what many in the movement too often ignore, however, is that under-resourced communities of color faced these conditions long before NCLB. It is only now, when children in more privileged communities are facing the same conditions, that many of the parents and teachers within the movement have now become activated (Delgado & Stefancic, 2012).

As public scholars, it is our responsibility to call out and engage activists when their movements ignore the needs of under-resourced communities of color and the underlying institutional and system structures that perpetuate inequities. Audre Lorde infamously demonstrated this when in her speech, "The Master's Tools Will Never Dismantle the Master's House" (1984), she called out the white feminist movement for silencing the voices and experiences of women who did not fit neatly into conventional White, patriarchal and heteronormative paradigms.

Lorde's unapologetic critique represented a pivotal moment in the feminist movement and is a useful model of public and engaged scholarship, particularly when examining the increasingly powerful opt-out movement, which has the potential to either disrupt or reinforce inequitable structures. Following Lorde's example, in remarks I made while on a panel last year sponsored by Diane Ravitch's, Network for Public Education, I challenged the predominantly White, middle-class audience to examine the dynamics of power and privilege within the opt-out movement. I called on them to examine their complicity in perpetuating educational inequities by their silence before the movement, and asked if they were prepared to remain engaged in organizing for educational reform, not just for their children, but for all children.

As the dust settles and the opt-out movement plans its next steps, we have a responsibility as public scholars to remain engaged in conversation with the movement, to hold up a mirror in order to ensure that collective good is central to its work. We also have a responsibility to hold ourselves accountable to the same standards, asking, "How and where will I use my scholarship, my voice and my privilege to disrupt, rather than reinforce, educational inequities?"

References
Delgado, R. & Stefancic, J. (2012). Critical race theory: An introduction. New York, NY: NYU Press.

Lorde, A. (1984). The master's tools will never dismantle the master's house. In Sister outsider (pp. 110-113). Trumansburg, NY: Crossing Press.

New York Common Core Task Force. (2015). New York Common Core Task Force Final Report. New York, NY:
​New York State.

Published January 2016, AERA Division A Newsletter
---
What the Midterm elections mean for educational leadership

Sonya Douglass Horsford, George Mason University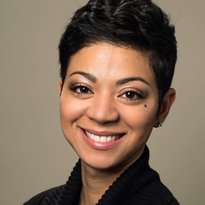 The November 4, 2014 midterm elections ushered in a major shift in party control at the federal and state levels, to include Republican control of the U.S. Senate, the largest Republican majority in the House of Representatives since World War II, 29 governorships, and a greater share of state legislative chambers across the country. What, if anything, do these election results mean for the study and practice of educational leadership?

Reauthorization of ESEA

One could argue the midterm elections and subsequent Republican majorities in both the House and Senate will help grease the wheels of the long-anticipated reauthorization of the Elementary and Secondary Education Act (ESEA). On Monday, January 12, 2015, Education Secretary Arne Duncan announced plans to repeal and replace No Child Left Behind (NCLB) – a priority of former U.S. Secretary of Education and Tennessee Governor, Sen. Lamar Alexander (R-TN), who now chairs the Senate's Health, Education, Labor and Pensions (HELP) Committee.

While this may mean fewer high-stakes tests under Republican leadership (although the White House refuses to scale back annual testing from grades 3 to 8), which educators have long criticized, it will return greater responsibility for education to the states through block grants that will provide governors and state legislators more control over how federal allocations are spent in local school districts. In the case of higher education, as states struggle to balance their budgets, universities will be under even greater pressure to either raise tuition or eliminate programs that don't bring in external funding, posing a real threat to university leadership preparation programs.

Expansion of School Choice

With a Republican-led Senate, House, and 68 of 98 partisan state legislative chambers now controlled by Republicans, the push for school choice through "parent triggers" that transfer underperforming traditional public schools into charter schools and the establishment of vouchers is to be expected. Examples include Sen. Tim Scott's (R-SC) CHOICE Act (Creating Hope and Opportunity for Individuals and Communities through Education), which would allow parents of children with disabilities who receive IDEA funding to follow them to any public or private school of choice.

Rep. Matt Salmon's (R-AZ) School Choice Education Savings Account Act would allow families to contribute funds to 529 plans for not only college savings, but also costs for K-12 education. The expansion of school choice, through not only support for charter schools and "opportunity scholarships" or vouchers, but through the proliferation of "education savings accounts" may signal what's next as Republicans seek to provide parents greater educational choice while limiting and/or reducing federal spending and oversight in education across the board.

Conclusion

As professors responsible for preparing future school and district leaders, we should be concerned with the increasing politicization of education, to include the money being poured into local and state level elections, which ultimately shape education policy and reform. The implications for our students, practitioners, and faculty colleagues are significant, and as we anticipate the education debate leading up to the 2016 presidential elections, it is prime time to rethink the role of educational leadership and consider a politics of practice that reflects the field's commitment to high quality K-12 and higher education.

Author Bio

Sonya Douglass Horsford, Ed.D is an associate professor of education at George Mason University. Her research interests include the political and policy contexts of education leadership with a focus on school desegregation and education reform in the post-Civil Rights Era.

Published January 2015, AERA Division A Newsletter
---