GET TO KNOW YOUR NEW ASSOCIATE EDITOR:
​MELANIE BERTRAND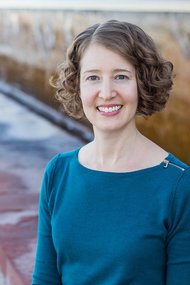 Melanie Bertrand Introduction

I am an assistant professor of Educational Leadership and Innovation at Arizona State University. My research explores the potential of youth participatory action research (YPAR) and student voice to improve schools and challenge systemic racism and other forms of oppression in education. Specifically, I am interested in understanding how students can engage in roles of activism, governance, and leadership within their schools. To study these areas, I examine discourse and draw upon theories that consider power and sociocultural contexts.

I am currently engaged in a youth participatory action research project in a local school with junior high students and adult allies. Through this, I seek to understand how YPAR can be used to advance opportunities for shared leadership and equitable schooling. In addition, I am involved in research exploring avenues through which to expand notions of educational leadership to include parents and students in order to advance social justice goals.

I chose to serve as an associate editor for the Division A Newsletter because I am one of many who has benefited from the leadership and vision of the Division and would like to give back in return. As an associate editor, I am looking forward to contributing to the Division's collective discourse about educational leadership and the potential for social change.

Outside of academia, I am interested in arts, crafts, and dancing. I regularly make soap and enjoy all kinds of dancing. I also love spending time outdoors and being active.


---