division A Vice president's message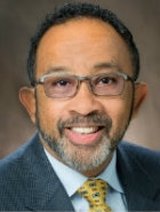 Pre-Conference/April 2017
Dear Division A Colleagues,
I am looking forward to seeing you in San Antonio in just a very few weeks. This will be a time when we will focus on our research, learn new ideas and creative innovations in our field, and genuinely discuss our role as educational researchers in our current social and political context. We are certainly reassured that our work as scholars cannot enjoy an ahistorical, decontextualized space. I firmly believe that the contested and seemingly vacillating space of education--and public education specifically--must grab our attention and become one of the foci for our research.
During this season our research and scholarship must be relevant, poignant, and direction-setting. No doubt, our program this year is replete with presentations that take seriously the mandate that our work must impact the very heartbeat of what's happening in K-12 settings, nationally and internationally.
I hope to see you throughout the conference, but especially at the Division A Business Meeting scheduled for
Saturday, April 29, at 6:30 p.m.
in the Convention Center, Meeting Room Level, Room 217A. Safe travels and hope to see you soon.
Best,
Michael Dantley
VP, Division A
---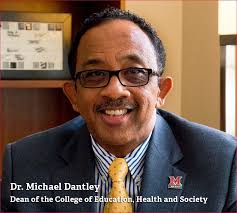 Winter/January 2017

​Dear Division A Members,

If ever there were a time when the efficacy of social justice must be prominent in educational leadership research, it is now. In the midst of racist and xenophobic policies and a populist nationalist discourse, not only in the United States but even globally, research in educational leadership that unabashedly names and disrupts sedimented policies of racism and ethnic and religious prejudice in educational institutions has to become the focus of scholars in our field. For many, our research and scholarship must become a subversive tool that provides not only a counter-narrative but also offers strategies of resistance to the scholars and leadership practitioners who are committed to seeing democracy, equity, and fairness undergird what happens in educational institutions.

I am very pleased that our Division's program for April portends a tremendous opportunity to foment a discourse on unraveling notions of a national administration that seems determined to heighten the marginalization of persons based on race, gender, sexual orientation, ethnicity, and religion. April will provide a great opportunity to put into context the importance of our work as scholars and practitioners in educational leadership. Our coming together at AERA will allow us the chance to think strategically about the ways in which educational researchers can substantively impact educational institutions that may be steeped in a discourse determined to maintain and even augment policies that undermine justice and democracy.

I look forward to seeing all of you in San Antonio in April.

Best,

Michael E. Dantley
Vice President, Division A

---
---
Post-Conference/Summer 2016

This year's AERA emphasized the definition and purpose of public scholarship. No doubt, many sessions focused on the benefits of broadening our notions of what research and scholarship entail. Others were more intent on maintaining the orthodoxy of research and articulated how some of the newer examples of scholarship were not to be taken seriously. These sessions characterized public scholarship as blogs and op ed pieces and, therefore, not serious research.

The discussions this year, in my mind, moved the field of educational research to a very interesting and indeed, dialogic space. This year was not merely a compendium of presented research but rather discourse about what research is, what counts for research, who should be included in producing research and how research should be used. We were caused to take a very focused look at what we have traditionally called scholarship. This year changed the course of the conference because it questioned hegemonic ways of considering what it is that we as professors do. It asked us to critique our publications on the grounds of their use by those outside of the academy. It really asked us to determine the value of our publishing when we ask just how what we write actually impacts what happens in our various fields.

Further, the focus on public scholarship released the discussion on the role of the promotion and tenure process and argued that even this mainstay in the academy deserves to be interrogated. Again, the nature of this conversation has tremendous impact on the future of the professoriate and the work that we do. I hope that each of us continues this extremely important conversation in our home institutions. This past year's theme deserves continued engagement as one of the purposes of research, traditional or public, is to question the status quo and to suggest new ways to consider and theorize the realities of our field.

Michael Dantley
Vice President, Division A



---
Division a vice president's Message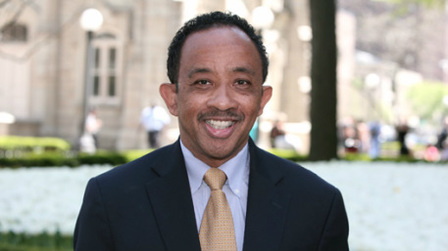 Winter Edition/January 2016

A Greeting from Division A Vice President,
Michael Dantley

Please accept my warm greetings as we embark upon the second half of the academic year. This semester, especially for the Division A Executive Committee, is replete with making preparations for our convening in April in the nation's capitol. I particularly thank April Hawkins-Peters and Scott Bauer for their phenomenal leadership in creating the 2016 program. They were assisted by the section chairs and Affirmative Action Director, Camille Wilson, who made sometimes exceptionally tough decisions to ensure that the program was comprehensive, thought-provoking and representative of the multiple voices and perspectives resident in our Division. We look forward to the sessions and opportunities for engaging with one another in conversations that will push our thinking and perspectives in substantive ways. Thanks also are extended to our Nominating Committee members, Andrea Rorrer, Sonya Horsford, and Rosa Rivera McCutchen who handled the nominating process for the office of Secretary.

I remain committed to several foci for our Division. These include Division A being a leading Division in matters of diversity and social justice. Further, Division A will lead in mentoring our pre-tenured faculty, highlighting the accomplishments of our members and having a prominent voice in the functioning of AERA. No doubt, we are additionally committed to celebrating the research and scholarship of Division A members.

One of the areas that we will tackle in April is the whole notion of public scholarship and our Division's thoughts on how our research can best impact consumers both inside and outside of the academy. Undoubtedly, this topic will lead to opportunities for great discussion and debate. Our work must be positioned to positively impact the students in our PK-12 schools in monumental ways. How our research and scholarship do this will be the substance of much discourse for our Division in April.

I look so forward to seeing you then.

Best,

Michael Dantley,
Vice President, Division A
---
Message from the Vice President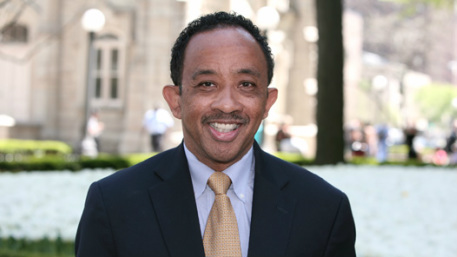 Post-Conference/Summer Edition 2015

A Message from Division A Vice President, Michael Dantley

What a poignant time it is for Division A to actively pursue an agenda that promotes research that asks very tough questions regarding the many substantive issues and concerns that contextualize what happens in schools. We would be remiss, as a Division, to leave untouched in our scholarship the prevalence of racism, sexism, classism, homophobia and other markers of identity that have become so routinized that individual deaths, demonstrations of civil disobedience and demands for sweeping societal reform have become significant realities of the national and international landscape.

To this end, I wish to reiterate the five areas of focus for Division A that I proposed during our meeting in Chicago in April 2015. First, it is my hope that the position of Division A, as an AERA division that possesses a thriving research agenda and one that operates as a pace-setting division, becomes our signature throughout the organization. It is imperative that the work of Division A is grounded in an innovative vision that takes fully into account the issues and challenges schools are facing everyday in urban, suburban and rural spaces globally. Our call is to be a leader among AERA divisions not only to call attention to these challenges but also to compel our research to propose solutions to these challenges.

Second, Division A will provide opportunities to celebrate the work and the achievements of our membership. It is praiseworthy that so many of our colleagues are producing cutting edge research that reaches globally through books, monographs and journal articles, presentations and lectures. We should become cognizant of these accomplishments in order to honor and celebrate the research and the researchers who are moving our field in substantive ways.

Third, as we challenge our graduate students to join with us in adding to the knowledge in our field, such a demand on our students requires that we offer support in multiple ways to our graduate students. We should discuss, as a Division, creative ways that we can provide that support. Clearly, financial support is always one way to demonstrate our commitment to our graduate students. However, we must never underestimate the power of mentoring and providing guidance in research and career planning for our students that the senior scholars in our field can provide.

Fourth, I proposed that Division A will become a leader among the other divisions of AERA in creating divisional opportunities that are grounded in a commitment to diversity, social justice and affirmative action. I would charge us as a division to become the pioneers in ensuring that social justice and diversity become the very bedrock of the organization, writ large. We must become exceptionally intentional in this work. Morally and ethically, our division can serve as the leading AERA division promoting research that focuses on affirmative action and diversity and continues to emphasize these significant areas of our work in the decisions that Division A makes.

Fifth, our division will take seriously the mentoring of our early career faculty. Undoubtedly, faculty have mentors who are able to provide the kinds of support they need locally. However, researchers in the area of mentoring have, for some time, advocated for different types and locations of mentors that serve diverse needs for junior faculty. I am suggesting that a portion of our annual program be devoted to the mentoring of junior faculty and that other efforts beyond the annual conference focus on this very important effort.

Division A has much to accomplish. I solicit your support and your ideas that will assist us in meeting these formidable challenges.

Michael E. Dantley, Vice President

---