A Call for Torque to Scholarship on Women Educational Leaders

Whitney Sherman Newcomb, Virginia Commonwealth University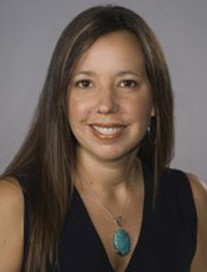 In 2002, I joined the educational leadership professoriate as a feminist scholar having made the choice to make gender a "useful category of analysis" (Scott, 1986) in my mission, along with many others, to create a purposeful presence for social justice in educational leadership. Reflecting on my years in the field and the AERA 2016 Conference Theme: "Public Scholarship to Educate Diverse Democracies," I wonder how useful gender as a category of analysis has been?

Recently, Katherine Mansfield and I (Newcomb & Mansfield, 2014) wrote about the frustrations we had heard from veteran women in the educational leadership professiorate that the study of women had become stagnant and had failed to move forward in several years; with scholars new to the field continuing to write about barriers to aspiring and practicing women leaders that had begun in the 1980s. Questions surfaced from veterans including: Why are we continuing to report the same things (barriers) that we reported 30 years ago? And, Why haven't we moved past gender binaries in regard to leadership ideas and practice? Women new to the field countered with their own questions including: Is it not significant to report that some women are still experiencing the same types of barriers in leadership that were highlighted 30 years ago? And, How can we report something different if it hasn't happened? Furthermore, Mansfield and I pointed out that

…while 30 years ago, the field opened up to women, the reality was that most of these women were of White, European descent and mostly straight in sexual orientation. And, that girls and women come to the educational setting with other identity intersectionalities such as race/ethnicity, social class, religious affiliation (or not), nationality, language, and other social complexities. So, on the one hand, some things had changed and some women were ready to move on. On the other hand, other women were taken aback by the readiness of some to declare that we needed to move on to bigger and better things in terms of research studies (content and methodologies). The contrary voices insisted that some women (even White, straight women), still encountered difficulties in k-12 and higher education, and that we, as a field, had only begun to tease out this whole notion of identity intersectionalities and what that meant for what our research questions should be, who we should study, how we should study them, and what we should report on, and how we could move forward it, indeed, it was actually time to do so. (xxiv)

While affirmative action policies in the United States, increased scholarship, and greater opportunities for women's voices to be heard have spurred advances in career opportunities for women in k-12 and higher education, gender conflicts have remained static for a multitude reasons. Does this mean that gender has failed to be a useful category of analysis? Absolutely not. Veteran women created a flywheel (Newcomb & Mansfield, 2014) of the study of women by demanding a space for the study of women in leadership and provided continuous energy to a topic that was underserved. Because a flywheel is a rotating device that stores energy, it naturally resists changes in speed. And, we have seen that in the study of women. However, a flywheel can be used itself to create pulses of energy that exceed the original energy source. Veteran women's frustrations are actually calls for pulses of energy to the flywheel that they created for women new to the field to further advance the study of women in educational leadership. So, my challenge for readers is as follows: How do we apply torque/pulses of energy to the study of women in educational leadership to cause change? How do we reveal stagnation while also moving forward? How do we continue to increase scholarship on women leaders and make it more public and closely tied to practice so that we not only educate a few, but many, and not only add to the body of knowledge, but inspire change that honors the women of diverse democracies?

References
Newcomb, W. S. & Mansfield, K. C. (2014). Applying torque to the flywheel. In W. S. Newcomb & K. C. Mansfield (Eds.). Women interrupting, disrupting, and rewriting educational policy and practice (pp. xxiii-xxv). Charlotte, NC: Information Age Publishing, Inc.

​Scott, J. (1987). Gender: A useful category of historical analysis. The American Historical Review, 91(5), 1053-1075.

Published January 2016, AERA Division A Newsletter
---
women leading education
SPOTLIGHT ON Women leading eduCATION
by Charol Shakeshaft


Women Leading Education is an international organization founded in 2006 by a group of women meeting at UCEA. Organized by Dr. Helen Sobehart, these women imagined an organization in which researchers from across the globe could meet to share research on women leading in education as well as efforts to improve educational opportunities for girls and women across continents. No single world-wide venue existed whereby interested researchers, policy makers, practitioners and others could obtain an understanding of the underrepresentation of women in the highest levels of educational leadership across the globe, nor the social and educational impact of women's leadership.

Scholars across the globe created the Women Leading Education Across the Continents (WLE) group at a conference held in Rome in 2007. The goal was to fill a vacuum of information – an understanding of the status of women in educational leadership, in both basic and higher education, from both a qualitative and quantitative view. The group emerged with the following goals: to gather data from an increasing number of countries across all continents regarding the number of women represented in positions of leadership in both higher and basic education; to describe issues which either are barriers or facilitators regarding the ability of women to attain the highest levels of educational leadership; to bring those issues to life through an analysis of the lives and stories of women within the group; to impact research, policy making and practice through wide presentation, publication and an online gender audit.

The second conference was held at the University of Augsburg, Germany in 2009, the third in Volos Greece, and the most recent in 2013 in Apgam, Ghana. The next conference will be in New Zealand beginning August 30, 2015.

Past conferences have received support from UCEA, AASA, and Virginia Commonwealth University to help pay transportation and lodging costs for researchers from many different countries.

Each conference has resulted in a number of publications and three books have been published from the research presented. The conferences are more like conversations. Researchers come together and spend four days together. All papers are presented to the group as a whole for discussion. Charol Shakeshaft is chair of the organization and you can contact her to be put on the mailing list. cshakeshaft@vcu.edu. Information about the 2015 conference can be found at: http://www.thewle.com/conferences.html.