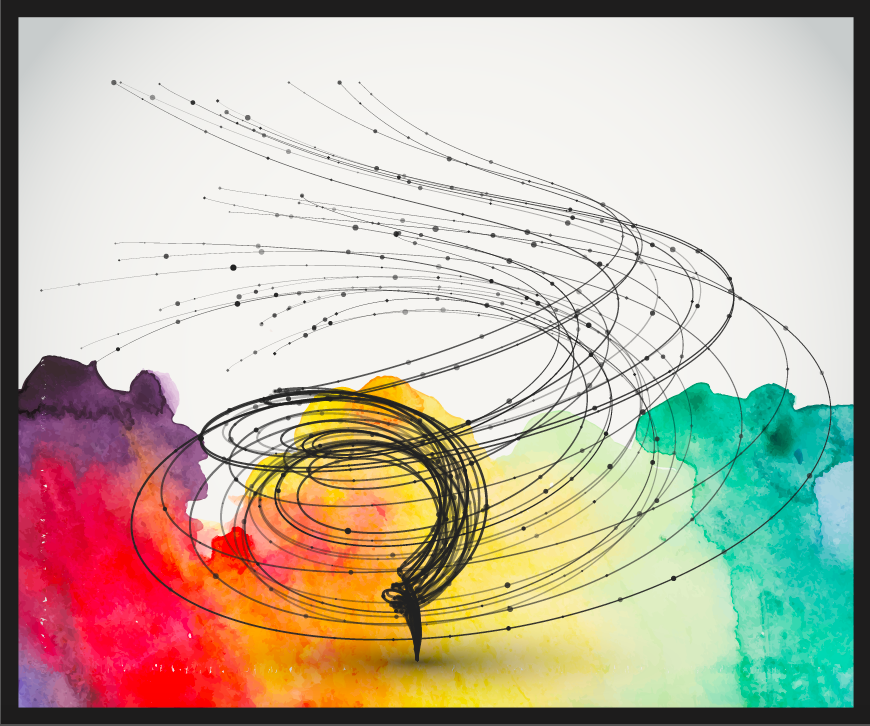 Kimberly Kappler Hewitt
University of North Carolina Greensboro

The image above represents my vision for the educational leadership professoriate (DivAVision). I believe that the centripetal force for educational leadership should be social justice. Social justice is the focusing force toward which our myriad efforts should be oriented. This is represented in the image as the center of the whirling forces – the point from which they originate. Each of the lines spinning outward from that center represents the different lenses and foci of our scholarly pursuits. The points or nodes on these lines represent the different partners – academic, K-12, community-based, etc. – that make our work stronger and more relevant. The background field of rainbow swirls represents the crucial diversity – racial, ethnic, gender, socio-economic, geographical, religious, heritage, methodological, theoretical, etc. – that contextualizes, informs, and strengthens our scholarship. Division A can promote this vision by continuing and expanding the work of the Equity, Inclusion, and Action Committee and by further centering issues of social justice in our scholarship and conference program. Additionally – and perhaps most importantly – we must commit to enacting social justice in our own space in academia – our departments, leadership preparation programs, mentoring of future academics, etc. and to holding ourselves accountable for doing so. We must look inward with a ruthlessly critical eye. We must also look outward and actively – even aggressively – partner with other entities similarly committed to social justice and together advocate beyond the professoriate for socially just schools.