UCEA conference recap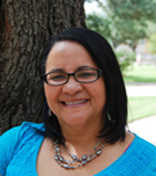 From Junior Rep. Donna Druery:

​The UCEA conference on November 14-19th in Denver, Colorado was a rousing success. One of the Division A planning meetings was held with Dr. Michael Dantley, Dr. Susan Faircloth, Dr. Cristobal Rodriguez, Dr. Rosa Rivera-McCuthchen, Senior Rep, Wei-Ling Sun, and Jr. Rep. Donna Druery. Dr. Rivera-McCuthchen provided information on AERA proposals for 2018 in new York City. Their meeting was in the Bronx and she stated there were lots of proposals committed. One of the future ideas for the committee is working with universities that have meeting sites. The attendees also discussed the on-going planning information and decisions for Foster-Polite and the Dialogic Forum, along with the success of the Connect Series.

There will be several opportunities for positions will be available for the 2018-2020 school year. One of those positions will be for Junior Representative. Wei-Ling Sun (University of Texas) is currently serving as Division A Senior Representative and Donna Druery (Texas A&M University) is serving as Junior Rep. Please consider applying the Junior Rep position! Applications for Junior Representative will go out in January. Requirement: Must be a Graduate student until 2020.
UCEA Graduate student summit recap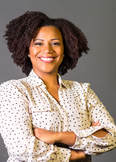 From Nakia M. Gray-Nicolas, Ed.D., Dialogica Forum Chair and UCEA GSC Member:
​
The 2017 UCEA Graduate Student Summit brought in over 200 graduate students form partner institutions and even non-partner institutions. Graduate students were able to participate in roundtable sessions, paper sessions that included mentor feedback, and panel programming aimed at professional and person growth. To close the GSS, Master Professor Award winner Dr. Margaret Grogan shared tips for maintaining balance in academia.
apply for the foster polite scholarship
Presenting at AERA in NYC? Need travel funds?
The Foster-Polite scholarship offers a $500 stipend to four graduate students who are members of Division A and who are accepted for the AERA Annual Meeting. Look out for an official call for applications in January. For inquiries please contact
fosterpolitescholarship@gmail.com
apply to the dialogic forum